Check the Belgian Grand Prix session times, circuit facts, weather report and support races for the Formula 1 event in Spa.

Formula 1 may be returning from its summer break, but the action is set to hot up as we enter the business end of the season at the Belgian Grand Prix.
Could we expect to see chatter in the paddock come to fruition before the race? There's been little in the way of driver moves so far this year, but Spa has been the place for teams to announce the moves they've been negotiating for the coming season. Will George Russell be announced at Mercedes? What will come of Valtteri Bottas? And who will partner Max Verstappen in 2022?
One thing is for sure: when Sunday comes, it will be all eyes on the track. Lewis Hamilton has clawed back a slim lead over Max Verstappen with wins in Britain and an incredible fightback at Hungary. With the world's greatest drivers rested, prepared and ready for the final run-in, who will come out fighting?
To make sure you're on top of all the action, including circuit maps, session times, support series, weather forecast and the latest news from the weekend, check out this guide with all the information you'll need.
Belgian Grand Prix race preview
Important information for fans attending the race
Travelling from the UK
You will need to do several things to make your travel to Belgium as smooth as possible. These include:
Present the NHS COVID Pass as proof of double vaccination at least 14 days ago
Complete the Passenger Locator Form
Take a COVID on day 1 or 2 of arrival in Belgium
Test at least 72 hours before you return to the UK
Book your test for day 2 of return to the UK.
Travel rules to Belgium from the UK recently changed. Belgium now accepts the NHS full vaccination certificate as a means of entering the country. That means you can travel to Belgium if your second COVID vaccination was at least two weeks ago, and this displays in the NHS COVID-19 app. This only applies if you were vaccinated in England or Wales; Scottish and Northern Irish certificates are not currently accepted for technical reasons.
Before you arrive in Belgium, you will have to complete this Passenger Locator Form 48 hours before you arrive.
When you arrive in Belgium, you must arrange a day 1 or day 2 COVID test, and self-isolate until you have received the result. Once you have received a negative test result, you can leave quarantine. Tests will be able to be booked at the Circuit Spa-Francorchamps website.
Two types of tests will be available:
– PCR test: €80, valid from the time of testing + 2 days, result available the next morning at the latest if it is done before 2pm.
– Antigen test: €35, valid from the time of testing + 1 day, result available in 30 minutes.
Unvaccinated travellers must complete a negative test 72 hours before they arrive in Belgium, and quarantine for 10 days with a test on day 7.
When returning to the UK, vaccinated travellers are required to take a Covid test in the 3 days before they travel to England. This can be undertaken at the circuit, like your day 1/2 test on arrival in Belgium. When in the UK, you must also take a test on or before Day 2. You can book these tests through the gov.uk website.
Documentation required for entry
There are a few documents you will be required to have during your weekend at Spa-Francorchamps. The first is a 'Covid-Safe Ticket'. This is the Belgian government's process to verify immunity from Covid-19, allowing events to take place without face masks or social distancing. For visitors from the UK, these will be the records found in the 'Travel' section of the Covid Pass area of the NHS App. This is necessary for spectators 12 years old and older.
A form of ID will also be necessary to confirm the identity of the Pass.
Finally, you'll need your e-ticket. The circuit requests that fans present hard copies of the ticket, so it's a good idea to print this out before you travel if you can. Links will be sent out before the race, and you can attribute each e-ticket to your nominated people.
Circuit map
For several versions of maps of the Circuit de Spa-Francorchamps, click here. You'll find travel maps, parking plans, access gates and where to find toilets, refreshments and more during the weekend.
Belgian Grand Prix F1 session times
The return of racing after the summer break will see the cars and teams get back up to speed after the summer shutdown. It's a familiar timetable for the teams, with a schedule that matches last month's Hungarian Grand Prix.
| Session | Day | Session time (BST) | Session time (CEST) |
| --- | --- | --- | --- |
| Free practice 1 | Friday | 10:30 – 11:30 | 11:30 – 12:30 |
| Free practice 2 | Friday | 14:00 – 15:00 | 15:00 – 16:00 |
| Free practice 3 | Saturday | 11:00 – 12:00 | 12:00 – 13:00 |
| Qualifying | Saturday | 14:00 – 15:00 | 15:00 – 16:00 |
| Race (44laps) | Sunday | 14:00 – 16:00 | 15:00 – 17:00 |

Belgian Grand Prix session times

Belgian Grand Prix weather report
The only thing you can guarantee about the weather at Spa is that it's unpredictable. With such a vast circuit, it's not unusual for the weather to be different around the track. However, Accuweather is predicting rain on Friday, with some showers over the weekend.
| | | |
| --- | --- | --- |
| Day | AM | PM |
| Friday | Mostly cloudy, 19°C | A little rain, 21°C |
| Saturday | Cloudy, 19°C | Cloudy, 22°C |
| Sunday | A morning shower, 20°C | Some sun, 22°C |
Belgian Grand Prix weather forecast
SPA WEATHER
Race support at the Belgian Grand Prix
There are three support series in action throughout race weekend at Spa. FIA Formula 3 and W Series provide open-wheel action, with the Porsche Supercup also returning.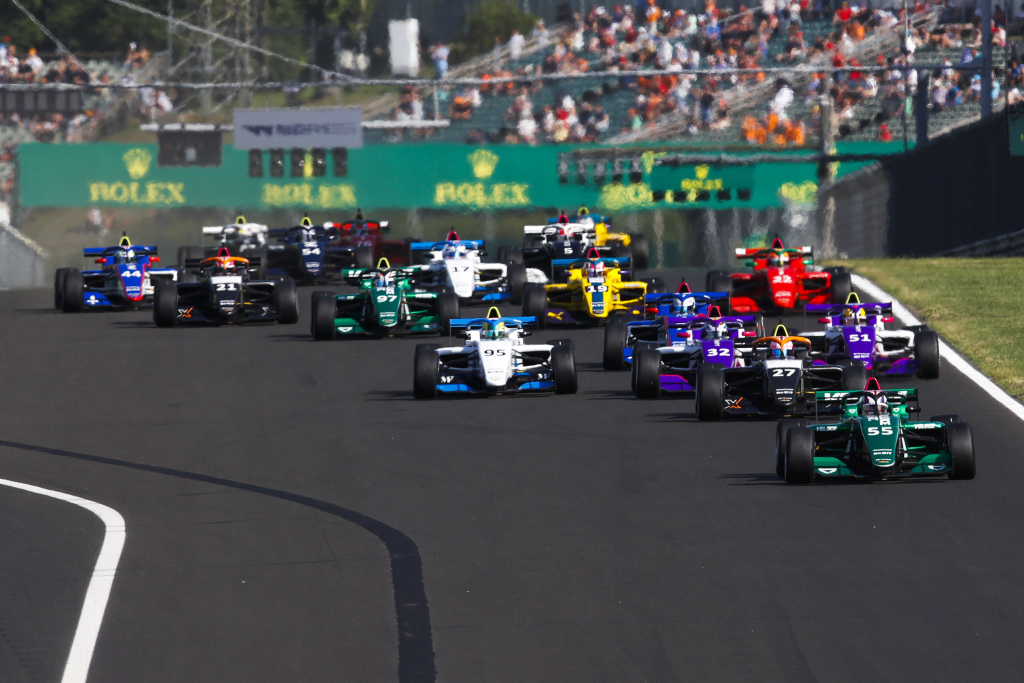 W Series
It is now looking like a two-horse race for the W Series title in 2021. Alice Powell and Jamie Chadwick have shared the spoils across the first four races. Chadwick took victory at the Hungaroring to take the lead in the championship, but Alice Powell finished hot on her heels. Check out our article on W Series to find out more about the championship.
| Session | Day | Session time (BST) | Session time (CEST) |
| --- | --- | --- | --- |
| Practice | Friday | 12:00 – 12:30 | 13:00 – 13:30 |
| Qualifying | Friday | 15:30 – 16:00 | 16:30 – 17:00 |
| Race (30 minutes + 1 lap) | Saturday | 15:30 – 16:10 | 16:30 – 17:10 |
W Series session times at the Belgian Grand Prix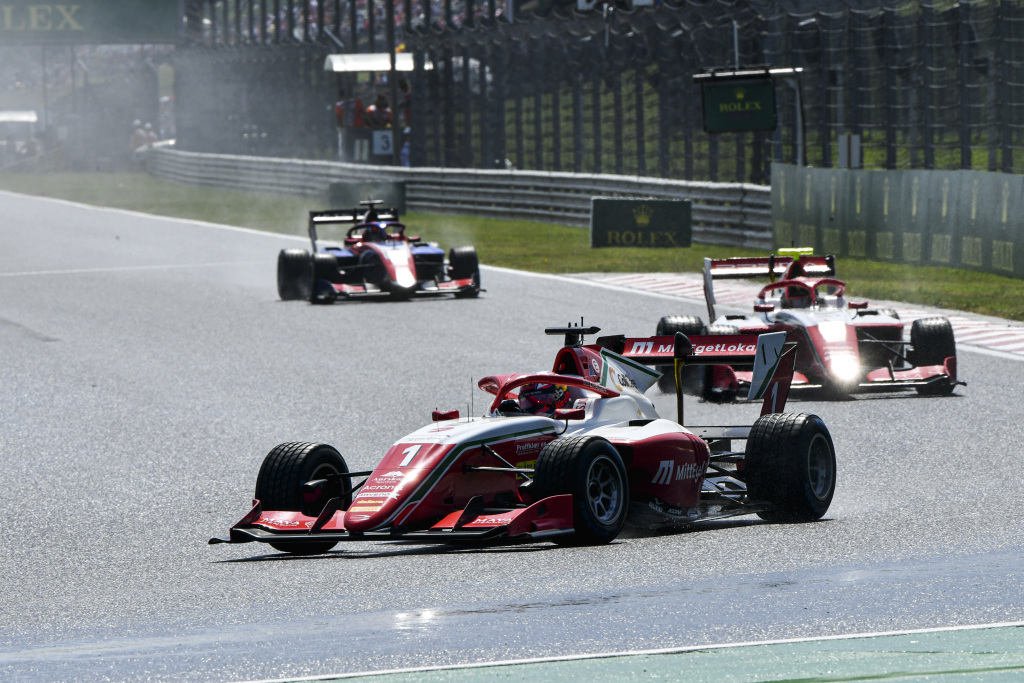 FIA Formula 3
Dennis Hauger continued his consistent performances with a stellar weekend at a wet Hungaroring last time out. He's built up a lead on Jack Doohan of 63 points in the championship, and success at Spa will all but confirm him as this season's F3 champion. There are plenty of points to play for further down the field, with Doohan, Caldwell and Vesti separated by just 9 points between 2nd and 4th.
| Session | Day | Session time (BST) | Session time (CEST) |
| --- | --- | --- | --- |
| Practice | Friday | 09:05 – 09:50 | 10:05 – 10:50 |
| Qualifying | Friday | 12:55 – 13:25 | 13:55 – 14:25 |
| Race 1 (17 laps or 40 minutes) | Saturday | 09:35 – 10:20 | 10:35 – 11:20 |
| Race 2 (17 laps or 40 minutes) | Saturday | 16:55 – 17:40 | 17:55 – 18:40 |
| Race 3 (17 laps or 40 minutes) | Sunday | 09:40 – 10:25 | 10:40 – 11:25 |
F2 session times at the Belgian Grand Prix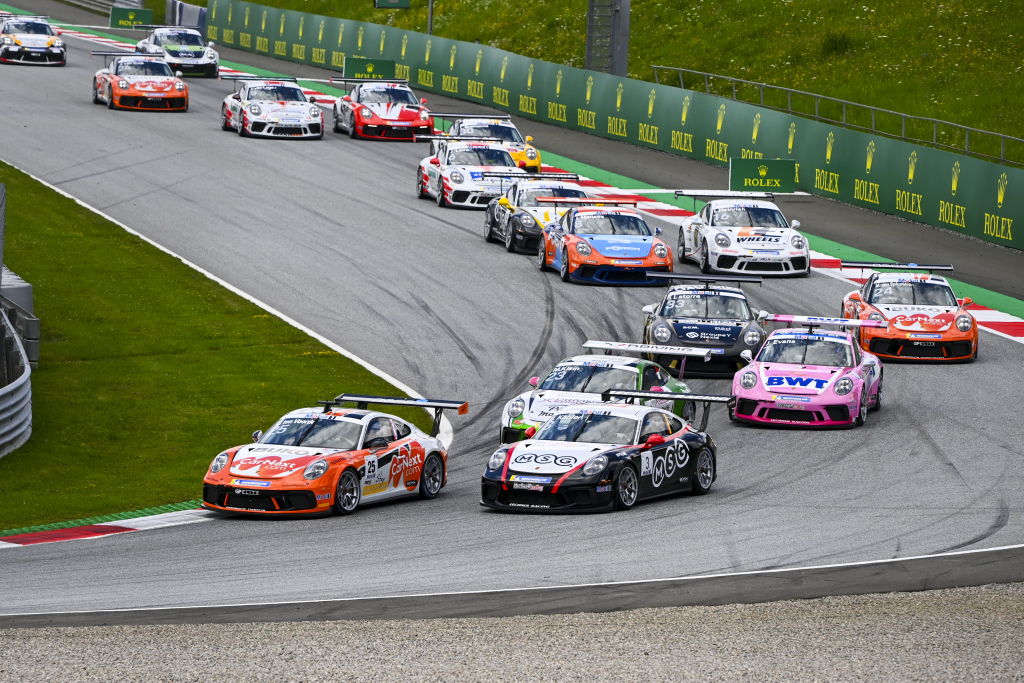 Porsche Mobil 1 Supercup
Dutchman Larry ten Voorde continued his string of strong performances in the Porsche Super Cup. The Team GP Elite is yet to finish off the podium in 2021 and scored his third win of the season at the Hungaroring. The action continues at Spa.
| Session | Day | Session time (BST) | Session time (CEST) |
| --- | --- | --- | --- |
| Practice | Friday | 16:25 – 17:10 | 17:25 – 18:10 |
| Qualifying | Saturday | 12:50 – 13:20 | 13:50 – 14:20 |
| Race (11 Laps or 30 Mins) | Sunday | 11:05 – 11:40 | 12:05 – 12:40 |
Porsche Supercup session times at the Belgian Grand Prix
The Belgian Grand Prix Circuit
Circuit Spa-Francorchamps
There isn't a circuit more beloved than Spa-Francorchamps. Rich with history, this long, challenging circuit is a mainstay on the calendars of several motorsport series.
Its unique position high in the Ardennes forest gives it many unique attributes. The long sweeping corners through the forest, treacherous up-hill slaloms and a long, wide straight perfect for overtaking.
The key corners to look out for are the turn 1 hairpin at La Source, the uphill challenge of the iconic Eau Rouge/Raidillon, and the high-speed Pouhon corner.
For a taste of what to expect, check out this Formula Regional European Championship race at the Spa from July 2021, courtesy of Motorsport.tv.
What happened at the last Belgian Grand Prix?
Belgian Grand Prix 2020
The Belgian Grand Prix saw Lewis Hamilton and Valtteri Bottas return to lay down the gauntlet for Mercedes' charge to the championship. Hamilton took victory by 8 seconds over his teammate, with Red Bull's Max Verstappen finishing in third.
There was a big incident during lap 10, as Antonio Giovinazzi lost control of his car in a similar way to his spin the previous year. He collected George Russell's Williams in the process.
Renault's Daniel Ricciardo and Esteban Ocon enjoyed strong races, finishing 4th and 5th. But there was also a story at the back of the field as Ferrari's woes continued and both cars finished behind Kimi Raikkonen's Alfa Romeo.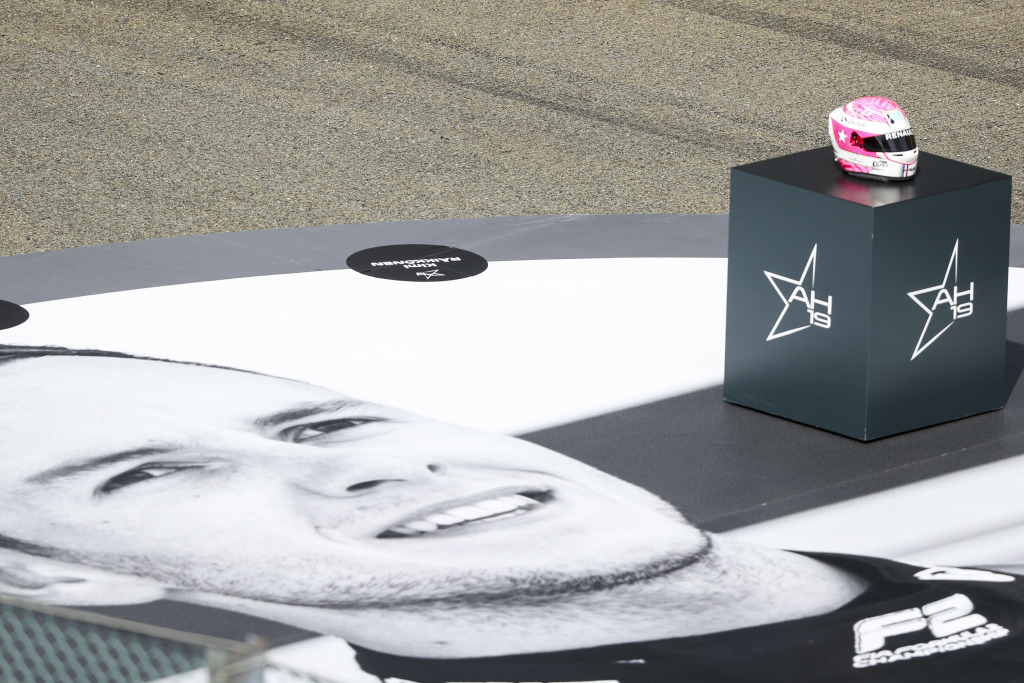 How to stay up to date at the Belgian Grand Prix
You can keep up-to-date across all the breaking news by following Motorsport.com throughout the race weekend.
Or get a round-up of the latest headlines from Budapest and beyond with Motorsport.tv LIVE's latest bulletins. Head to their channel on Motorsport.tv for the latest news, interviews and reaction from the paddock. Check out the latest show The Week with Will Buxton, as the motorsport journalist takes you through the biggest stories of the last seven days.
And after both qualifying and the race, Autosport's top brass will join host Ariana Bravo to review all the top talking points. Check out the latest episode of the Autosport Podcast below, and subscribe wherever you get your podcasts.