Once you've had your first taste of live motorsport, you'll be itching to get back to a circuit in no time. That's where Race Reward Points come in – our exclusive motorsport loyalty scheme that you won't find anywhere else.
With every purchase made with Motorsport Tickets, you'll earn points. These points can be spent every time you book a ticket to save you money: the more points you earn, the bigger the discount.
How Race Reward Points Work
When making a purchase, create an account or log-in before you checkout. After your first booking with us, you'll earn 1 point for every £1 you spend. These points will be credited to your account for the next time you book with us.
The next time you checkout, you'll see the option to use your Race Reward Points and apply a discount to your booking. For every 100 points you spend, a £1 discount will be applied.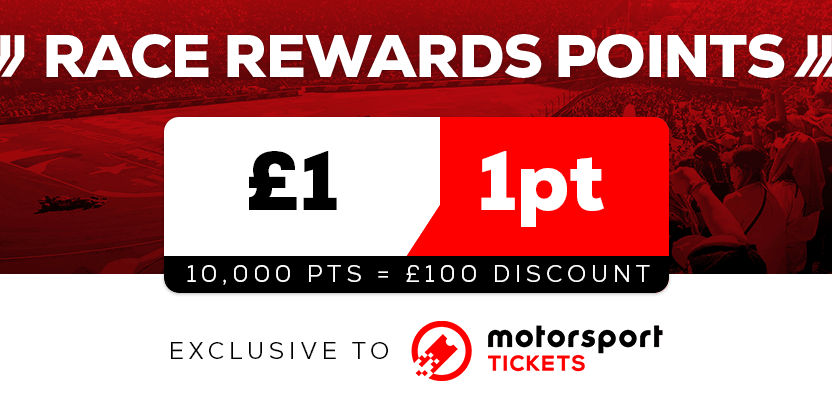 Making the most of your points
Race Reward Points can be earned and spent against any product on sale on the Motorsport Tickets website, so you'll never miss out on an opportunity to save.
What's more, customers can also take advantage of double or triple points promotions across selected periods. Make sure you're signed up to the Motorsport Tickets mailing list to be notified when these offers become available.