The Italian Grand Prix takes place in the stunning city of Milan. Take a look at ten things you can see, do and taste during a F1 weekend.
The Italian Grand Prix at the Temple of Speed has thrown up some hugely memorable races in recent years. Charles Leclerc's victory in front of the home Tifosi was epic, while Pierre Gasly's unexpected maiden win shook Formula 1.
The Monza circuit just north of Milan, and in 2021, will also host a six-hour endurance race as part of Season 9 of the World endurance Championship.
So there's already many reasons to be in the grandstands. But it just so happens to be held in one of Europe's great cultural hotspots. Full of incredible architecture, priceless art and delicious food, Milan has so much more to offer than just the fastest race of the year.
Check out ten things you can do in Milan during Italian Grand Prix race weekend, before booking your tickets.
Ten things to do in Milan on Italian Grand Prix weekend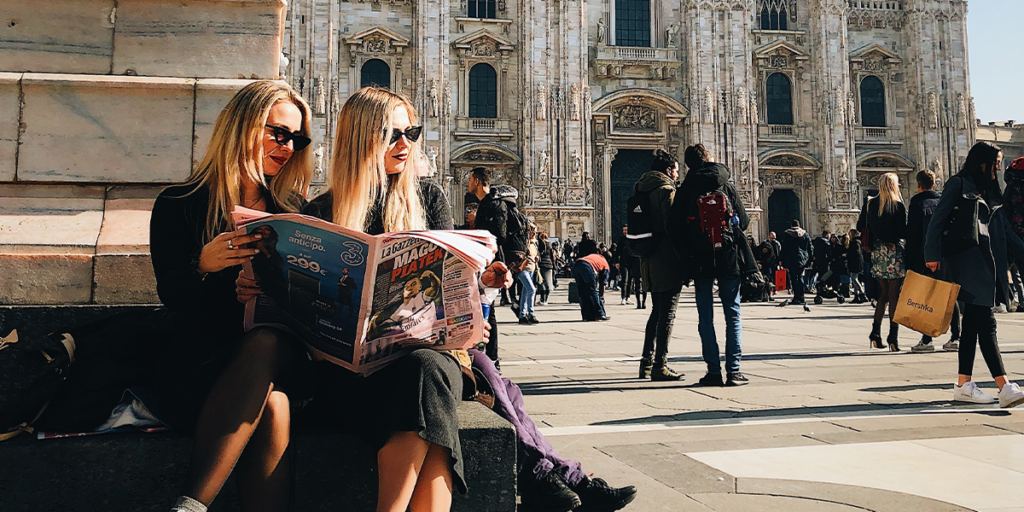 Relax in the Piazza del Duomo
We start at the Piazza del Duomo, or 'Cathedral Square', as the main piazza of the city. Many of the attractions on this list are situated close by, so it's a good place to start. It has been a gathering place for locals since the 14th century and went on to become one of the city's icons. However, on race weekend, F1 and the the Tifosi are in town. You'll see Ferrari fans from across the world descend on the square for their first espresso before exploring Milan. In 2019, the team even hosted a giant celebration of their 90-year history, with appearances from Sebastian Vettel and Charles Leclerc. So, keep an eye on any pop-up events that might be planned for the race weekend.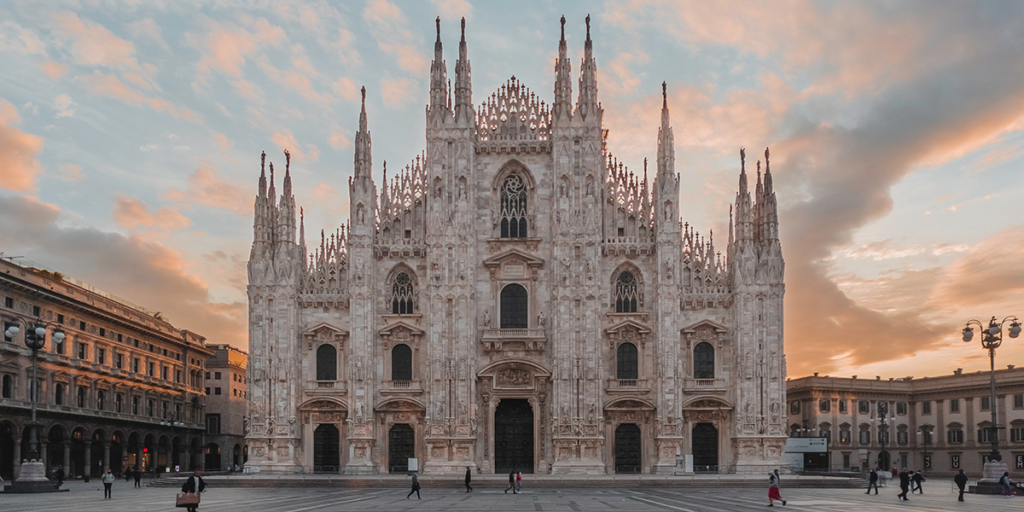 Climb the Duomo di Milano
Overlooking the square is the enormous Duomo di Milano. Construction of this beast began in 1386, and it was only fully completed in 1965. With 135 spires towering 108m above the Milan skyline, it's a marvel from the ground. However, for a unique perspective of the city, you'll want to book a rooftop pass. That will get you access to the highest accessible point of the cathedral, and puts you amongst the incredible architecture. One thing to be aware of: there is a different ticket for those who are taking the stairs, or making the most of the lift. Make sure you book the correct one…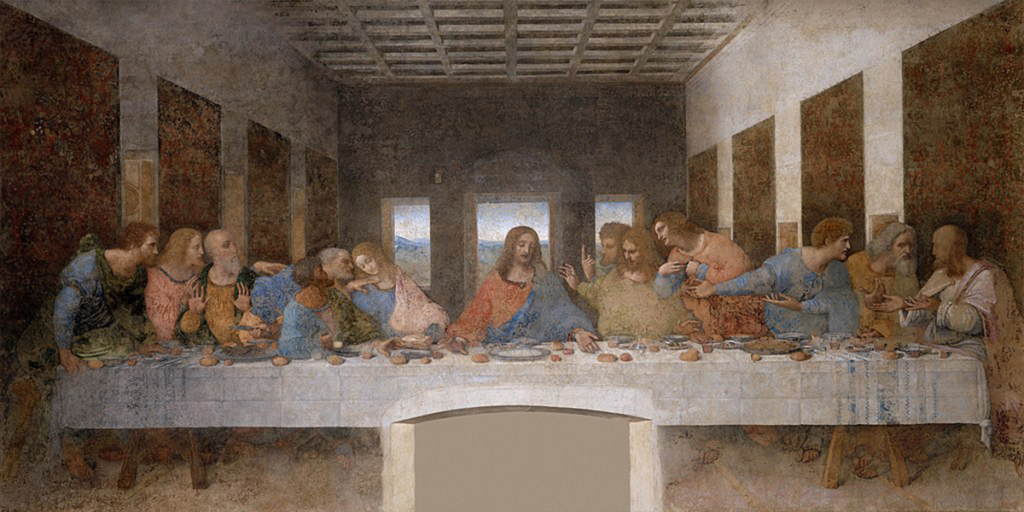 See the real 'The Last Supper'
Considered one of the most important murals in the world, da Vinci's The Last Supper is a simply incredible piece of art. Depicting Christ with his apostles, it is one of the most recognisable pieces of art ever created. But the majority of us will have only ever studied the piece in books of via a screen. That gives no sense to the scale of the real thing: at 4m high and 8.8m wide, it took da Vicni around four years to complete. Tickets to see the mural sell out incredibly far in advance, so you'll want to book here as soon as you've booked your Italian Grand Prix ticket.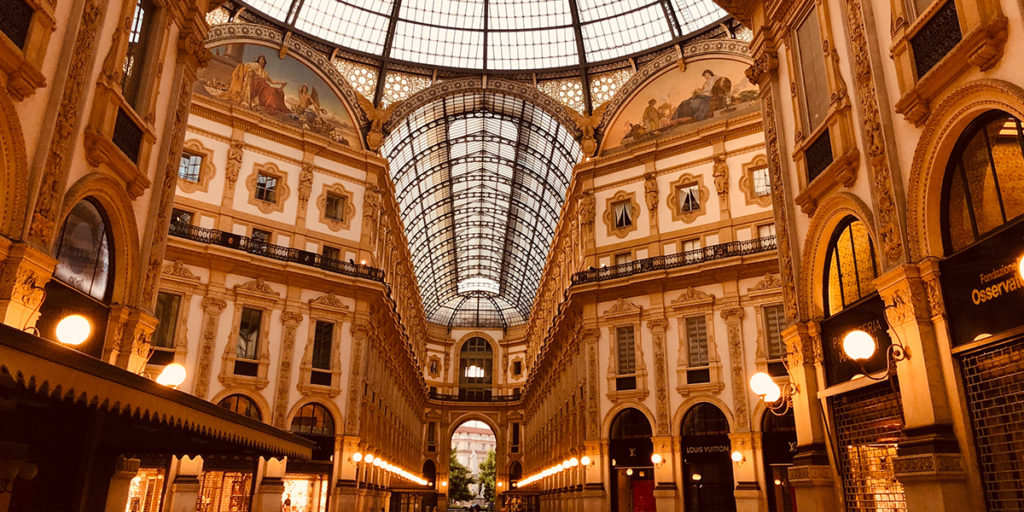 Go shopping in the Europe's fashion capital
If Milan is known for one thing outside of Italian Grand Prix weekend, it's fashion. Milan holds one of the "Big Four" fashion weeks, which was established in 1958. Such a fashion-savvy city requires a fitting shopping complex, and that's what it has in the form of Galleria Vittorio Emanuele II. It's the country's oldest active shopping mall, dating back to 1877, and has an incredible glass dome roof allowing light to flood in. Some of the world's most established brands – Versace, Louis Vuitton, Prada – have stores here. But if you're looking for an authentically Italian gift, check out Tod's for a pair of their Gommino Driving Shoes.
Test your driving skill at the Ferrari Store
Naturally, race fans will gravitate towards the Ferrari Store. Just outside the shopping complex is the red team's megastore. If you want to stock up on Ferrari gear before the race – with a greater range than you'll find at the circuit – this is the place to come. But even if you're not a die-hard Ferrari fan, their basement Simulation Centre will interest you. Fans can get behind the wheel and test their skills against the clock or against each other in simulators similar to those used by Ferrari drivers. With realistic steering wheels and monocoque, this might be the closest you can get to sitting behind a real F1 car.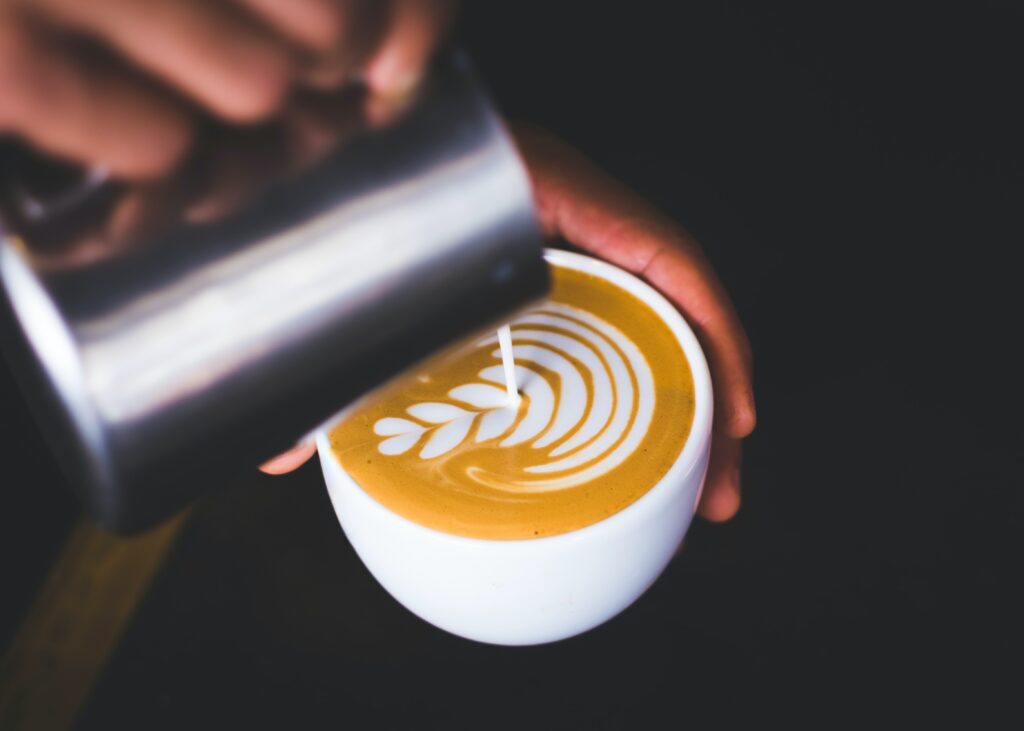 Learn about coffee at the Milano Roastery
Ok, before we go any further, we are aware this is an article about the home of coffee and we're suggesting you visit a Starbucks. That's wrong. But the most authentic coffee experience you can have in Italy is diving into any café and trying what's on offer. The chances are, you've stepped into a Starbucks before your trip – if not in the airport before your flight. The Milano Roastery was opened by the coffee giants in 2018, and pays tribute to the art of coffee. There are museum elements including an interactive AR experience, coffee and cocktail bars, and the enormous roastery itself, where you can take home a roast picked by a Master Roaster to your taste.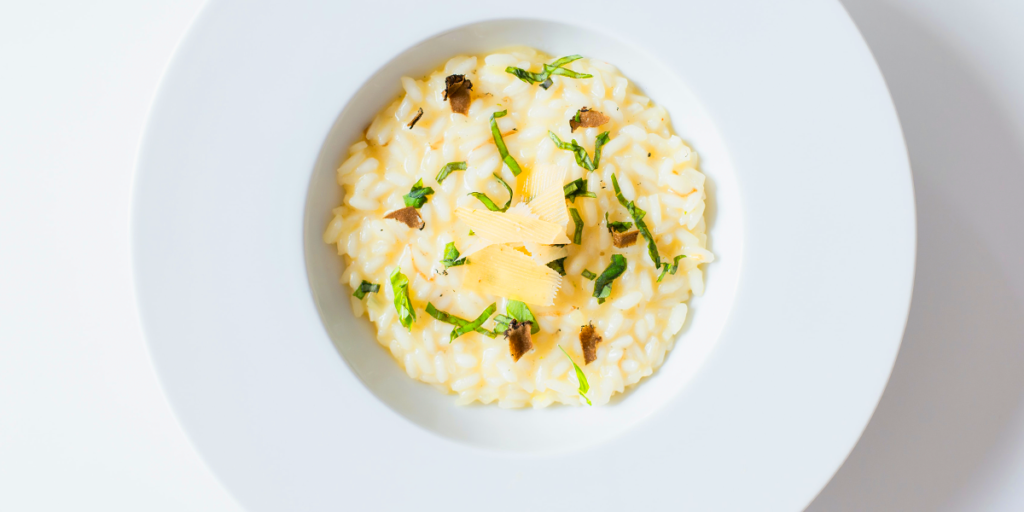 Learn the difference between risotto and Milanese Risotto
Risotto is a great Italian dish eaten the world over. But Milan has its own take on this dish that sets it apart from the rest. It uses lard rather than butter, and saffron to give the plate a bright yellow colour you won't find in other takes on the dish. So where should you try it? Trattoria Masuelli San Marco is a family-run restaurant that has been serving up Risotto del Milanese for 100 years. It's about a half-hour walk from the centre of Milan, but worth every step.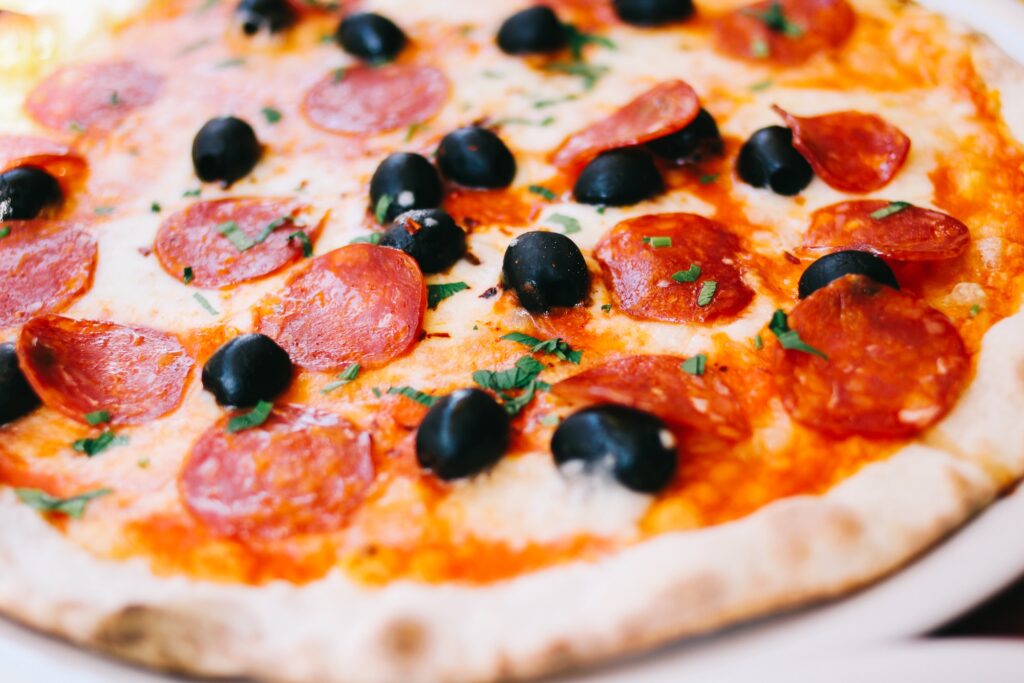 Eat at Michael Buble's favourite pizza restaurant*
*probably
While Trattoria Masuelli San Marco has a premium vibe, for those who want a pizza, we're recommending something totally different. Pizza Big is a cosy, larger-than-life restaurant that some say serves up the best pizzas in the city. It's good enough for Michael Buble, who has eaten here, so it's good enough for us! But race fans will also enjoy spotting the racing memorabilia adorning the walls while you eat.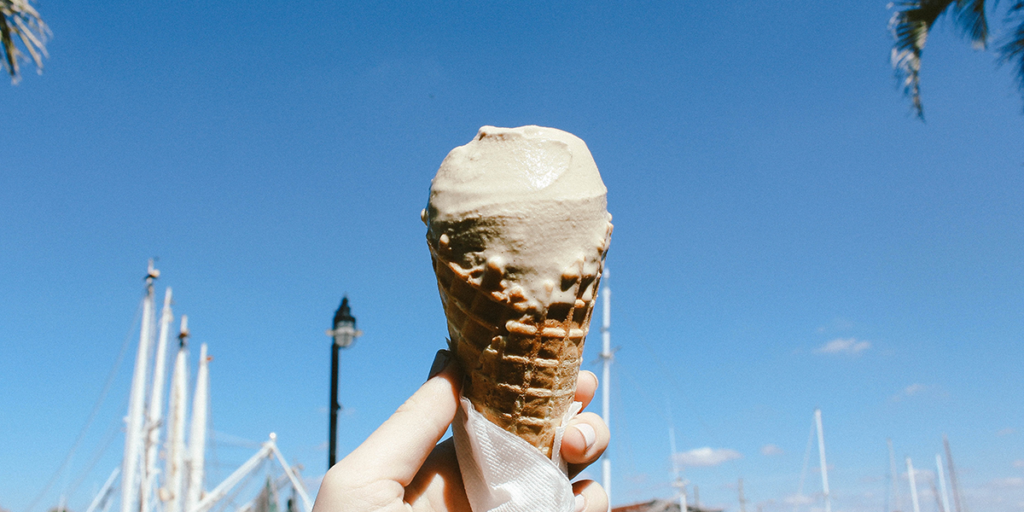 Cool down with a traditional Gelato
Of course, no Italian meal would be complete without a few scoops of gelato. While you can pick up every day favourites from any gelato parlours, La Gelateria della Musica is a unique one. It changes its menu on almost a daily basis and includes experimental flavours like Red Velvet Cake and Chocolate Bacon.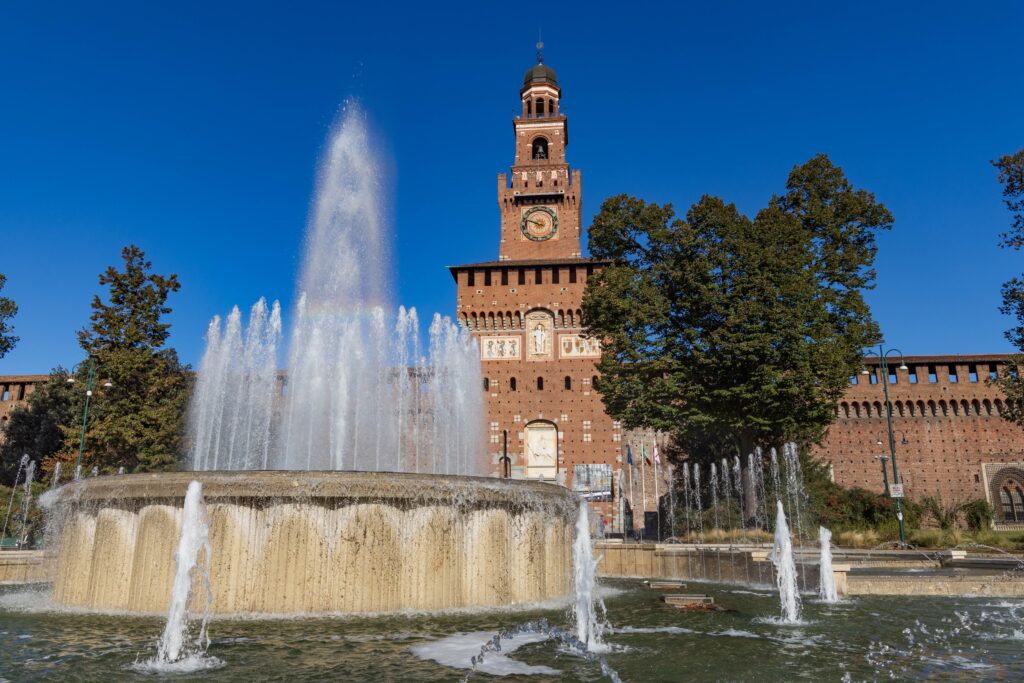 Examine timeless art at former military fortress, Sforza Castle
While The Last Supper is found in one of the city's churches, Castello Sforzesco houses multiple works by world-famous artists. Michelangelo's Pietà Rondanini – the final piece he worked on – is displayed there, and the Sala delle Asse features a vault decorated by frescoes designed by Leonardo da Vinci. All housed within an impressive fortress which was run as a military complex, art fans will have to make a stop here for a complete Milanese experience.
Ready to book your trip to the Italian Grand Prix?