Who will win the first Grand Prix of 2023? We're back in Bahrain as the brand new Formula 1 season kicks off
We've seen the cars, we know which drivers are representing which constructors and the testing has been completed. Formula 1 fever is sweeping the globe once more as we are just days away from what promises to be another record-breaking season.
Will the 19th edition of the Bahrain Grand Prix see Max Verstappen get his title-defending season underway with a win? Will Lewis Hamilton bag his first Grand Prix victory since December 2021 in Saudi Arabia? Or will 2023 finally be Ferrari's year?
Last season in Bahrain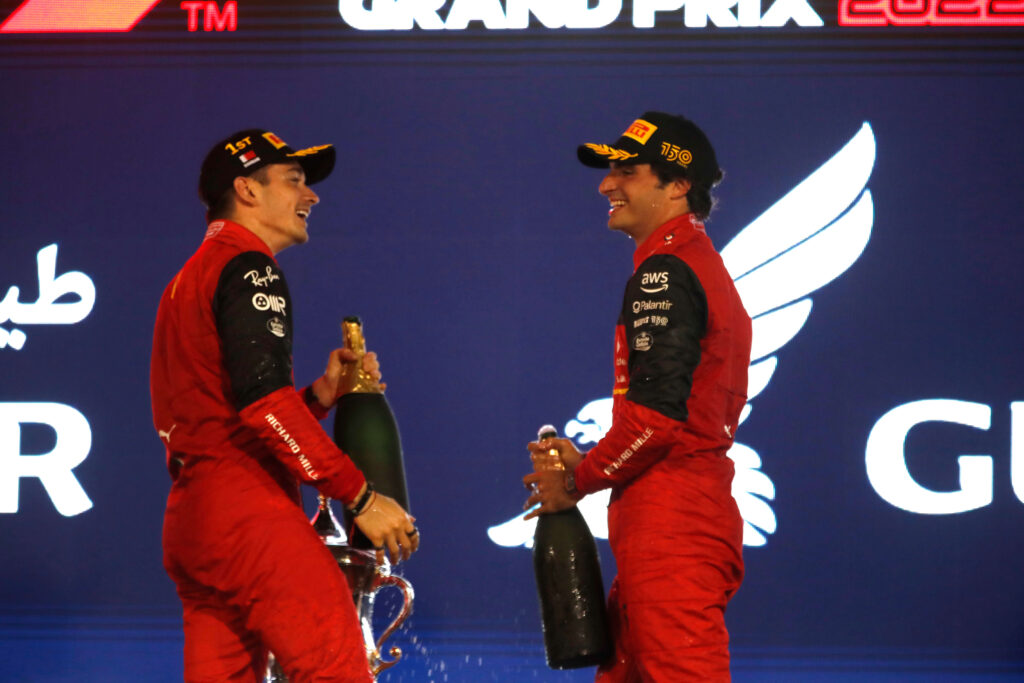 As is the case this year, the 18th edition of the Bahrain Grand Prix was the Formula 1 season opener in 2022. Ferrari's Charles Leclerc stole the show with a hat-trick of pole position, race win, and fastest lap (1:34.570), this coming after a sensational race-long dual with Red Bull's Max Verstappen.
It was a historic achievement for one of Formula 1's brightest stars. His Scuderia teammate Carlos Sainz finished in second.
Lewis Hamilton came in third, making the podium for Mercedes. Meanwhile the Red Bulls endured an awful race conclusion with both drivers retiring late from the Grand Prix with fuel system issues. Ironically, it proved one of the few blips in Verstappen's otherwise dominant 2022 season on route to a second Driver's World Championship title.
What to expect
The general consensus in the paddock is that Verstappen and Red Bull are the ones to beat. Round 1 will see most expecting the rapid Dutchman to pick up where he left off last season. The 25-year-old won 15 of the 22 races last season, a record for the sport.
But Ferrari can never be discounted. The Prancing Horse will keep the line-up of Charles Leclerc and Carlos Sainz for the third season running. Ferrari won four races in 2022 (Leclerc three and Sainz one), an improvement on the previous two years, where they failed to win a single race.
And watch out for the three rookies who will join the fray in 2023: Australian, Oscar Piastri (Mclaren), Dutchman, Nyck de Vries (AlphaTauri) and American, Logan Sargeant (Williams).
Next stop
After Round 1, Formula 1 will be staying in the Middle East, as the world's attention shifts to Saudi Arabia. Verstappen took his first win of the season last year, but will that be the case in 2023? After that, it's the Australian Grand Prix, and a last-minute batch of tickets have just come back into stock for it!
Which Formula 1 race will you be heading to in 2023?