Tickets to the all but guaranteed sell-out Canadian Formula 1 Grand Prix are now available
The Canadian F1 Grand Prix is predicted to sell out in a matter of weeks. This means that racegoers have little time to secure their place as one of the most popular events in the F1 calendar.
Max Verstappen cruised to victory in the 2023 edition in Montreal. But the Formula 1 hierarchy is forever shifting, and this time next year anyone could be leading the pack.
Young, promising talents and increasingly desperate manufacturers are waiting in the wings for Red Bull to drop the ball.
Why go to the Canadian Grand Prix?
Apart from wanting to be at a sell-out F1 race, there are many reasons to make the trip to Montreal. The Wall of Champions, a notoriously treacherous section of the Gilles Villeneuve circuit, awaits attendees of the Canadian Grand Prix.
The 1999 race famously saw World Champions' Damon Hill, Michael Schumacher and Jacques Villeneuve all crash into the wall. In 2011, the Wall of Champions was the source of no less than four crashes in a single opening practice session. It has since been updated for safety reasons but continues to cause havoc, especially among the faster drivers.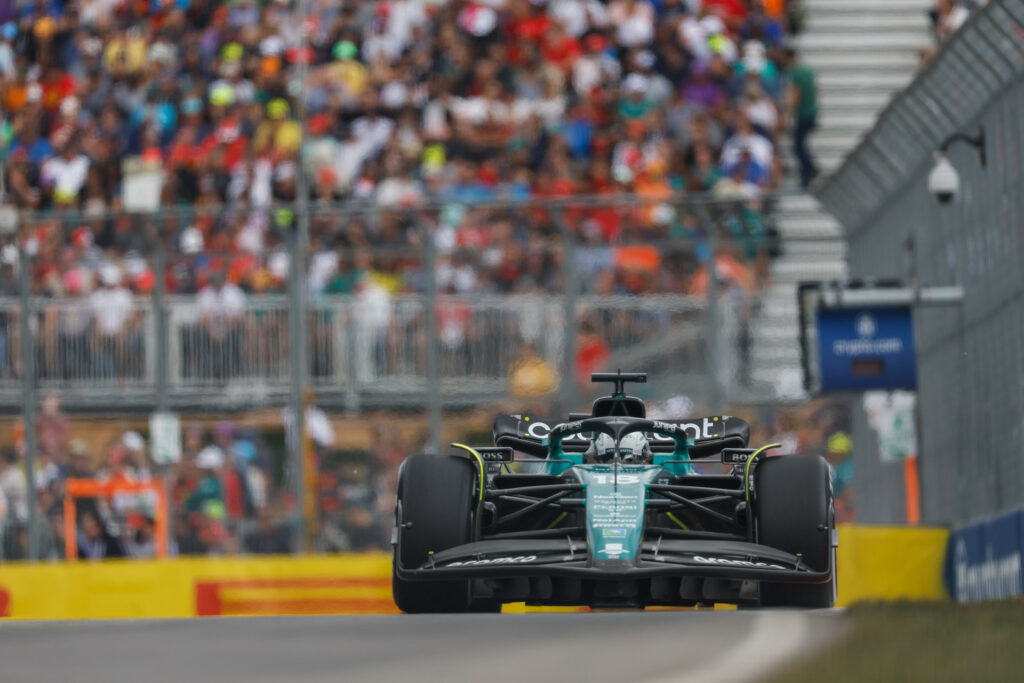 In a nation famed for its wildlife, the home race of Aston Martin's Lance Stroll may feature a guest appearance from Gary the Groundhog.
Footage went viral of the little mammal dodging speeding Formula 1 cars at the 2023 Canadian Grand Prix. Red Bull's competitors will be hoping not to see another Groundhog Day this time next year as Max Verstappen's incredible run of victories extends even further.
Every year, hundreds of Formula 1 fans are disappointed when the Gilles Villeneuve Circuit sells out. Don't be among them and book your Canadian F1 tickets now.