Get up to speed for the 2022 Emilia Romagna Grand Prix with session times, latest weather, circuit maps, travel information and more.
The Emilia Romagna Grand Prix has firmly established itself back on the Formula 1 calendar. Originally intended as a stop-gap to bolster the number of races during the pandemic-affected seasons, the Italian track has secured a contract for races until 2025.

In 2022, it will be the first venture onto European soil for the new era of F1 cars. And it comes at a time when the Scuderia are flying high at the top of the constructors' standings. When Charles Leclerc won the Italian Grand Prix in Monza in 2019, it was the first Ferrari win in front of the Tifosi since 2009. In 2022, he could secure their first win at Imola since Michael Schumacher in 2006.
There will be a lot of work to do, however. This weekend will be the first of three sprint events F1 has planned for 2022. That means qualifying on Friday evening, a one-third distance race on Saturday and the Grand Prix on Sunday. Throw into the mix that rain is forecast across the weekend, and we look to be in for a mega weekend of action.
For fans heading to Imola, check out the latest information including maps, parking, weather and COVID regulations. Plus find out about the support series that will be in action, as F2 and F3 both return, and the Porsche Supercup gets underway.
Emilia Romagna Grand Prix race preview
Information for fans attending the race
What are the COVID entry requirements?
There are three things you must ensure to be granted access to the Emilia Romagna Grand Prix.
Ensure your EU COVID Green Pass QR code is accessible and up to date. This proves your status as either fully vaccinated, recently recovered or recently tested for COVID-19. The NHS Covid Pass will be recognised for fans travelling from the UK.
Wear an FFP2 mask at the circuit at all times.
Register your ticket online by clicking this link.
What time can I enter the circuit?
The circuit gates open at 8am. If you have a general admission ticket, you are strongly advised to arrive early to secure the best spot. See below for the full schedule of events by series.
You can find a map of all the car parks and the prices to park here. Note that there will not be shuttle services between the car parks and the circuit.
Is there a map of the circuit available?
Yes. Click here to see the full map. It is a good idea to print this map for your reference at the track.
What items can I take to the track?
Plastic bottles up to 500ml without caps;
Bag bottles up to 500 ml;
Baby bottles of plastic;
Rain umbrellas of small size and without metal tips;
Tripods, monopods for cameras and selfie sticks;
Cameras and lenses;
Flexible plastic flag poles;
Laptops and other electronic devices (at the entrance the control personnel will ask to turn on the device and show its operation);
Pocket lighters;
Electronic cigarettes;
Chairs and stools;
Strollers
Wheelchairs for the disabled;
Mosquito repellent products in cream or in soft plastic containers with original packaging;
What items are not allowed at the track?
Blunt or dangerous objects (such as knives, chains, weapons, explosives);
Drugs, noxious or flammable substances, poisons;
Fireworks, smoke bombs, rockets, laser pointers, stadium horns;
Sheet metal spray cans (lacquer, deodorant, mosquito repellent, …);
Bags and backpacks larger than 15 litres;
Suitcases, trolleys or luggage;
Cans, bottles of glass or metal;
Plastic bottles larger than 500ml;
Hard water bottles;
Alcoholic beverages;
Power bank;
Rigid rods;
Umbrellas, parasols, sunshades;
Musical instruments;
Remote-controlled drones or aircraft;
Tents, sleeping bags;
Bicycles
The circuit
Autodromo di Enzo e Dino Ferrari
The Autodromo di Enzo e Dino Ferrari is a circuit that has a special place at the heart of Formula 1. This fast-paced circuit in the heart of Italy's Motor Valley hosted the Italian Grand Prix in 1980, San Marino Grand Prix from 1981 to 2006, and returned to the calendar for the Emilia Romagna GP in 2020.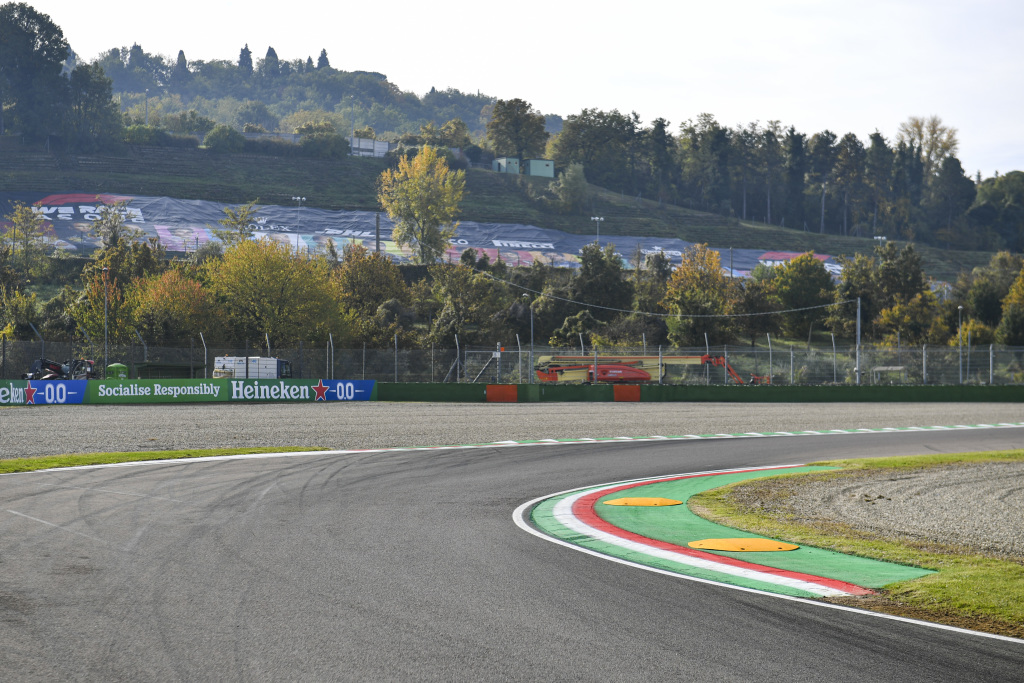 Its 19 corners across three miles of circuit are taken at relatively high speeds, with the main braking zones being the chicanes at turns 2, 12 and 14. The long pit straight will be equipped with DRS and is likely to be the main spot drivers will look to make a pass in the Sprint and Grand Prix sessions. The track is particularly thin in parts, which can make passing tricky elsewhere, and loads importance on having a decent qualifying session on Friday.
Last time out
Emilia Romagna Grand Prix 2021
There was drama aplenty at the 2021 Emilia Romagna Grand Prix, as the wet race delivered an action-packed Grand Prix.
Lewis Hamilton started the race on pole position, but was quickly flanked by both Red Bulls off the line. Into the first chicane, Max Verstappen got his elbows out and forced Hamilton over the rumble strips, taking the lead which he didn't relinquish.
But things got worst for the Briton. With one-third of the race distance run, Hamilton was approaching lapped traffic around 5 seconds behind the leader. As he approached the Williams of George Russell, Hamilton went off line onto the wet part of the track, forcing him into a slide through the gravel trap. He tapped the barrier, damaging his front wing, but managed to make it back onto the track in 8th place. With a trip to the pits on the cards, Hamilton would have found himself one lap down on his title rival.
However, in a sense, his Mercedes teammates present and future came to his rescue. Approaching the first turn, George Russell looked to overtake Valtteri Bottas' superior Mercedes car. The thin Imola circuit makes overtaking difficult in the best of conditions – more so in the wet. Russell veered onto the damp grass, spinning his wheels and careering into the side of Bottas' car at high speed. This brought out the red flag – a saviour for Hamilton who would be able to repair his car without losing time or positions.
When the race restarted with the track in a much drier condition, Lando Norris battled Charles Leclerc for 2nd position. The McLaren driver claimed 2nd, and looked to pull a gap on the field as Verstappen charged to victory. As Hamilton made his way through the field, he found himself on Norris' tail with just a handful of laps remaining. As Norris' soft tyres wained, Hamilton made the pass and the second step on the podium. This ensured he kept a lead on Verstappen in the title race – but it was now just a single point.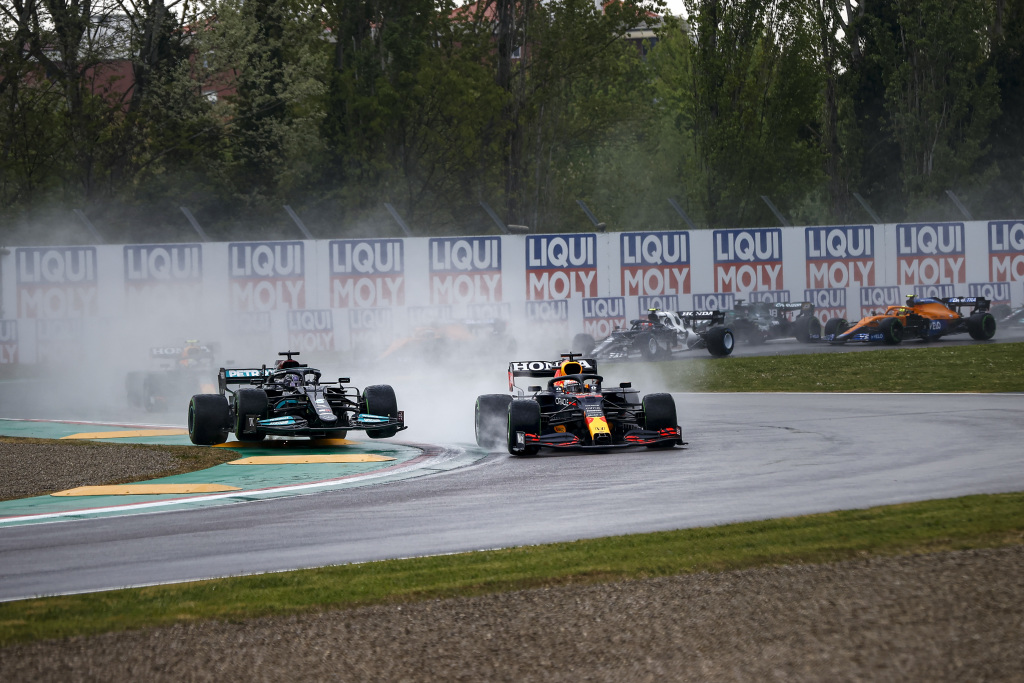 Emilia Romagna Grand Prix session times
Imola is set to host the first Sprint qualifying session of the season, with a competitive session taking place on every day of the Grand Prix weekend. Qualifying shifts to early Friday evening, with the Sprint itself starting at 4.30pm local time. It will be one-third of the distance of the Grand Prix, coming in at 21 laps or 30 minutes. The Grand Prix itself will be 63 laps, reflective of the relatively short three-mile circuit length.
| Session | Day | Session time (CEST) | Session time (BST) |
| --- | --- | --- | --- |
| Free practice 1 | Friday | 13:30 – 14:30 | 12:30 – 13:30 |
| Qualifying | Friday | 17:00 – 18:00 | 16:00 – 17:00 |
| Free practice 2 | Saturday | 12:30 – 13:30 | 11:30 – 12:30 |
| Sprint | Saturday | 16:30 – 17:30 | 15:30 – 16:30 |
| Grand Prix | Sunday | 15:00 – 17:00 | 14:00 – 16:00 |
Emilia Romagna Grand Prix 2022 session times
Weather report
It's set to be an unpredictable weekend as far as the weather is concerned. Emilia Romagna is scheduled to be hit by heavy rain on Thursday moving into Friday. But the situation for the rest of the weekend is a little hazier. Some forecasters are predicting on-and-off showers throughout Saturday and Sunday, while others believe it will remain dry. If it does rain on Saturday, it could deliver the first wet Sprint race Formula 1 has seen.
In any case, fans heading to the race should be ready for rain on any day of the event. Small umbrellas are permitted at the circuit, and raincoats or ponchos will be a necessity.
Check out the latest weather in the area below.
IMOLA WEATHER
Race support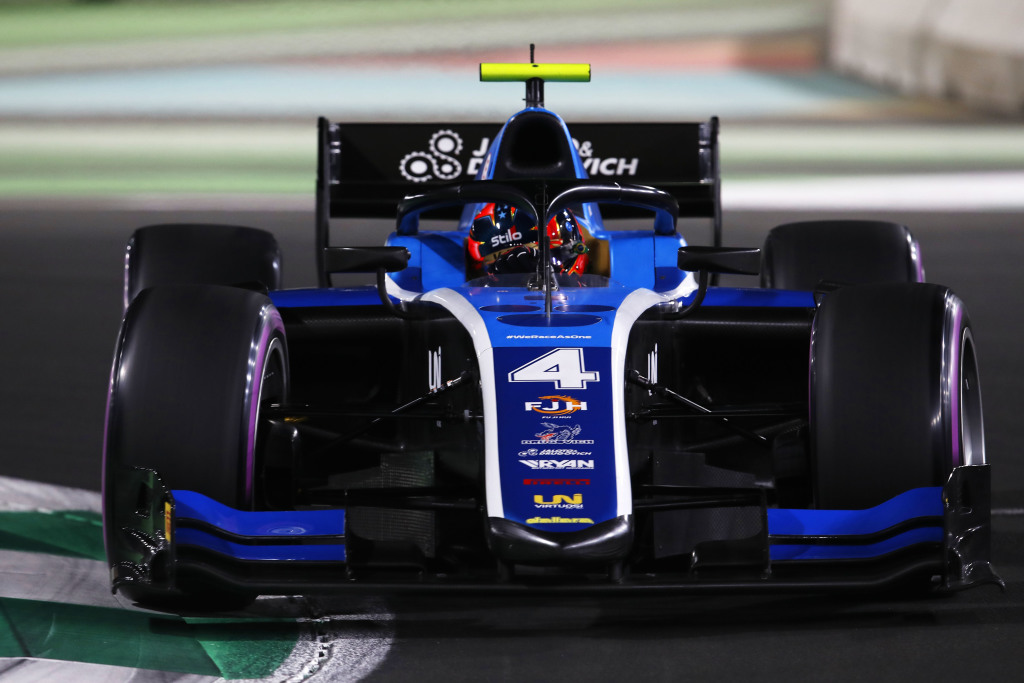 Formula 2
Formula 2 is poised to return after what will be the longest break of the season until September as drivers and teams look to build momentum in the championship.
The first four races of the year in Bahrain and Saudi Arabia delivered four different winners: Pourchaire, Lawson, Verschoor and championship leader Drugovich. F2 has never raced in Imola before (although predecessor GP2 ran there in 2005 – 06), so there will be a level playing field as all the drivers come to terms with the track.
Should the rain arrive as scheduled, could we see a shake-up of the order throughout qualifying and the sprint race?
| Session | Day | Session time (CEST) | Session time (BST) |
| --- | --- | --- | --- |
| Free practice | Friday | 11:05 – 11:50 | 10:05 – 10:50 |
| Qualifying | Friday | 15:55 – 16:25 | 14:55 – 15:25 |
| Sprint race (25 laps) | Saturday | 17:55 – 18:45 | 16:55 – 17:45 |
| Feature race (35 laps) | Sunday | 10:20 – 11:25 | 09:20 – 10:25 |
Formula 2 at Emilia Romagna Grand Prix session times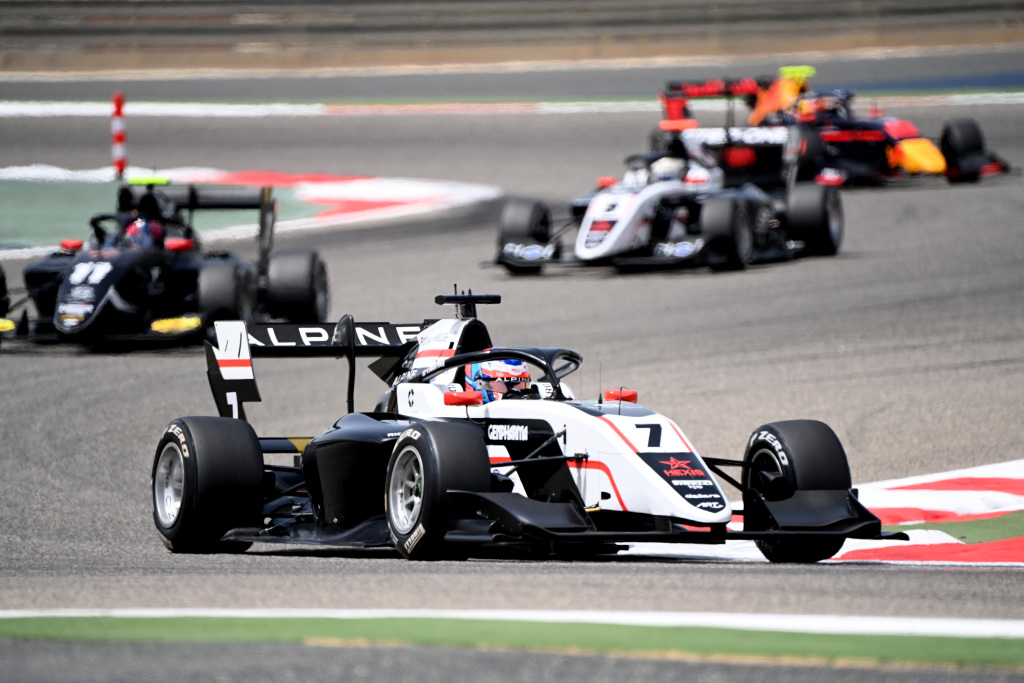 Formula 3
F3 is also set to race at Imola for the very first time, as the series returns for the second race of the season.
Isack Hadjar and Victor Martins took the sprint and feature race victories respectively in Bahrain, but there's plenty to play as we head into the race weekend.
One driver missing will be Jonny Edgar; the Aston Martin Autosport BRDC Award nominee has been forced to withdraw from the competition on medical grounds.
| Session | Day | Session time (CEST) | Session time (BST) |
| --- | --- | --- | --- |
| Free practice | Friday | 09:55 – 10:40 | 08:55 – 09:40 |
| Qualifying | Friday | 15:00 – 15:30 | 14:00 – 14:30 |
| Sprint race (20 laps) | Saturday | 10:35 – 11:20 | 09:35 – 10:20 |
| Feature race (24 laps) | Sunday | 08:50 – 09:40 | 07:50 – 08:40 |
Formula 3 at Emilia Romagna Grand Prix session times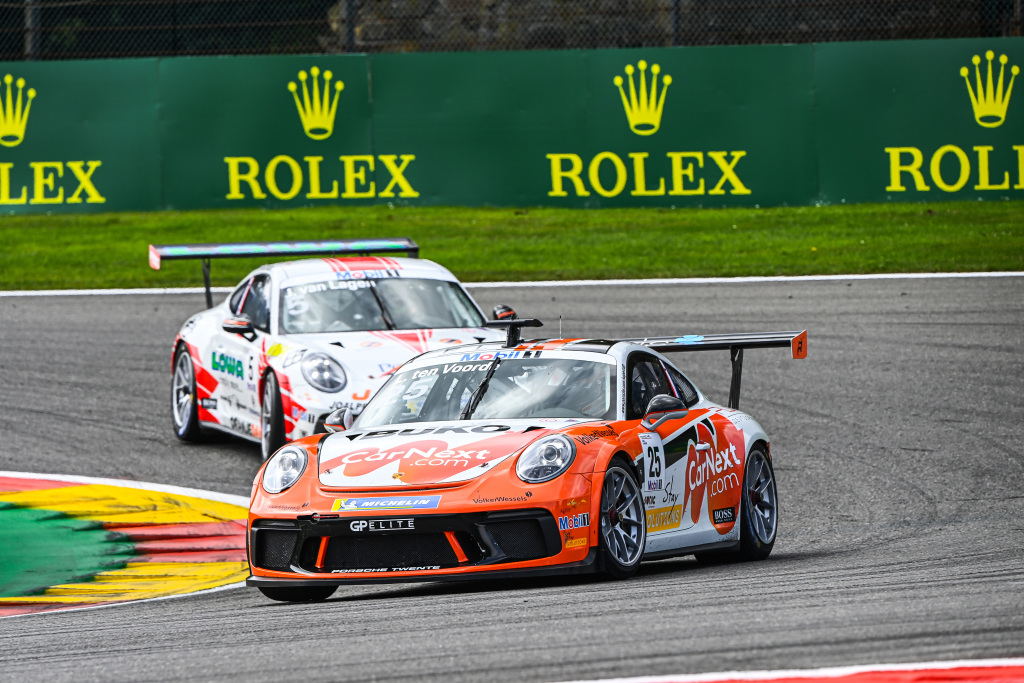 Porsche Supercup
The Grand Prix will make the opening race of the season for the Porsche Supercup. 29 drivers are on the roster for this year's competition, including reigning champion Larry ten Voorde, and four-time MotoGP World Champion Jorge Lorenzo.
| Session | Day | Session time (CEST) | Session time (BST) |
| --- | --- | --- | --- |
| Free practice | Friday | 18:30 – 19:15 | 17:30 – 18:15 |
| Qualifying | Saturday | 14:00 – 14:30 | 13:00 – 13:30 |
| Feature race (24 laps) | Sunday | 12:05 – 12:40 | 11:05 – 11:40 |
Porsche Supercup at Emilia Romagna Grand Prix session times
Keep up to date
Stay on top of all the action during the race weekend with Autosport and Motorsport.com. You can find live blogs, expert coverage and the latest updates online throughout the weekend. And be sure to tune in to the Autosport podcast, which will feature commentary and analysis after each day's action.