Esmee Hawkey, one of the highest-esteemed female racers, explains why what she does away from the track is just as important as her racing
Esmee Hawkey has raced her way to being one of the highest-esteemed female racers on the circuit. While her talent is apparent, her work off the track and on social media sets her apart. Here, Esmee explains why it's so important to build a profile, and why working with her partners is a crucial aspect of her career.
Before I go any further, I'd just like to say a big thank you to Motorsport Tickets for asking me to tell my story to you all – I hope you find it as interesting to read as it has been for me, actually doing it all!
Ever since I was a kid, my dream has been to race. From growing up watching my dad race in the Monaco Endurance Cup, I knew that racing was what I wanted to do. My heart was set on it. I did ballet and tap dancing but quickly hung my dancing shoes up, picked up some racing boots, and never looked back.
I spoke to my dad to find out what was possible and if I'd be able to have a go myself. That conversation led to me starting karting when I was eight years old. That moment had me hooked, and I've spent the 12 years between then and now chasing that very same dream.
For the past three seasons, I've been competing in the Porsche Carrera Cup GB series. It's been a great success, I won three races last year and came third in the Pro-Am championship. So my aim for this season was to go even further, which I am glad to say I have managed.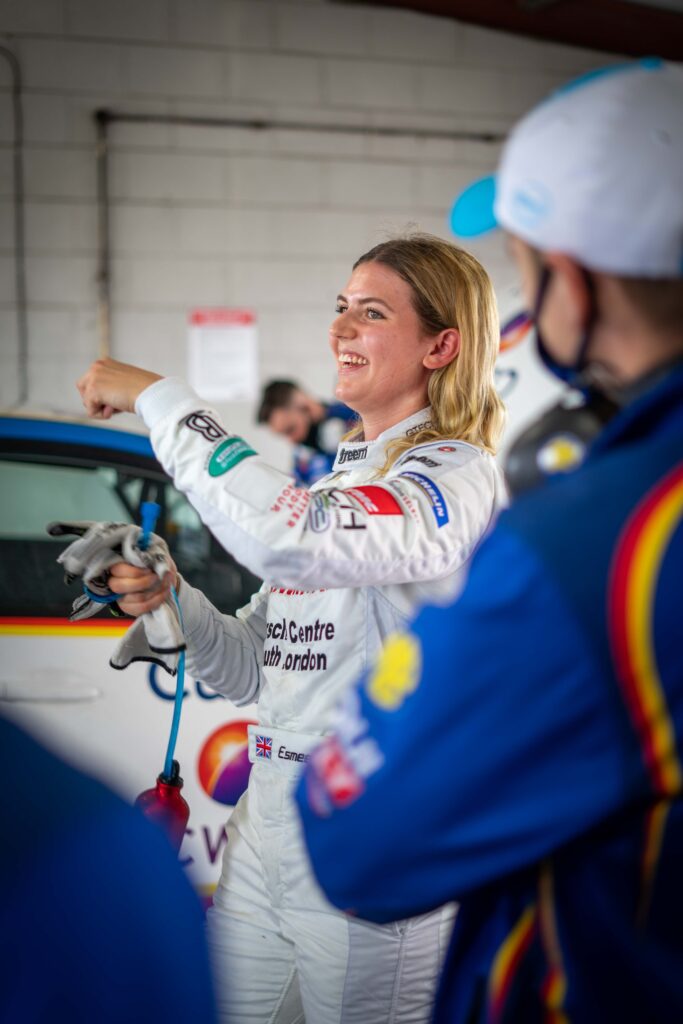 So far this year I've taken nine victories in my class and I've really made my mark in the championship. But I wouldn't be able to do any of this without the help and support of my amazing partners.
Obviously, a lot has changed this year and the world we now live in isn't the same as it was at the start of the year. I'm very lucky and incredibly grateful that, despite all the challenges the year has presented, my partners have still given me their full support. I work with some brilliant people and my goal is to do them proud every time I'm out on track.
Partnerships and relationships are such a huge part of racing. The support my partners give me is what allows me to race and I always make sure I'm delivering for them in the same way they deliver for me. I have a great relationship with all my partners and our work together goes far beyond what you see on track.
I've grown to become an avid user of social media and over the years I've built up a really good following through my racing. It's become such a great way to share things and interact with people – being able to reach 14,000 people on Instagram means I can offer my partners an extra level of value that they might not otherwise have expected.
Through lockdown, I made sure I posted pretty much every day and that's something I still aim for now. It was mostly workout routines as exercise is a great way to keep in shape and it definitely helped me cope with staying at home all the time!
The two or so months we spent in lockdown helped boost my profile as the only way any of us could interact with each other was through video calls or social media! It allowed me more time to show people a little bit more about myself and my life away from the race track.
Since we've been back racing, it's had to take a little bit of a back seat again but it's about people being able to come with me on my journey. It's been a great season so far but I'm not done yet – there's so much more that I want to achieve within motorsport and it is great to be able to share that journey with those who wish to enjoy the ride as well.
Will Longman
1 October 2020