Take this quiz on Formula 1 liveries to test your F1 knowledge, from iconic designs, sponsorships, testing liveries and one-off paint jobs.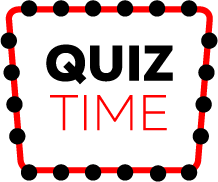 In the Formula 1 off-season, with no racing on track until March, there's one thing all fans look forward to. As we near pre-season testing, the teams will one-by-one reveal their new look liveries for the upcoming season.
While it's not as important as how the car performs on track, it is still an important aspect of F1 teams. This is how great cars will be remembered, with the most creative designs hailed as either iconic or comical.
If you think of Michael Schumacher winning a race, you think of his Scarlet Red Ferraris. Think of Brawn's magic season, and you think of the clean white car with fluorescent stripe. Think of BAR's dual-liveried 1999 entry, and, well actually try not to do that…
As we head into the 2021 Formula 1 season, these new liveries will be even more important. Aston Martina and Alpine will debut new looks, with the pink of Racing Point and yellow of Renault set to leave the grid. We'll also find out whether fashion brand-sponsored AlphaTauri will change their paint job for the new season, or upcycle last year's threads.
From modern monstrosities to one-off wonders, take the quiz below to test your knowledge on some of F1's most recognisable liveries.
Be sure to share your score on Facebook and Twitter, and head over to our Instagram to let us know your favourite looking F1 liveries of all-time.