Test your knowledge on F1 records, including most overtakes, youngest driver to score points, top F1 car speed, largest winning margin and more
F1 records are on everyone's mind at the moment, with both Lewis Hamilton and Kimi Raikkonen entering the history books at the 2020 Eifel Grand Prix.
The headline was Lewis Hamilton equalling Michael Schumacher's record of 91 Grand Prix wins. A huge feat, some many thought would never be beaten. But with consistent dominance, Hamilton set himself up to make 2020 a huge year in his career. With the Grand Prix wins record equalled, he looks on track to win that record-equalling seventh World Championship, too.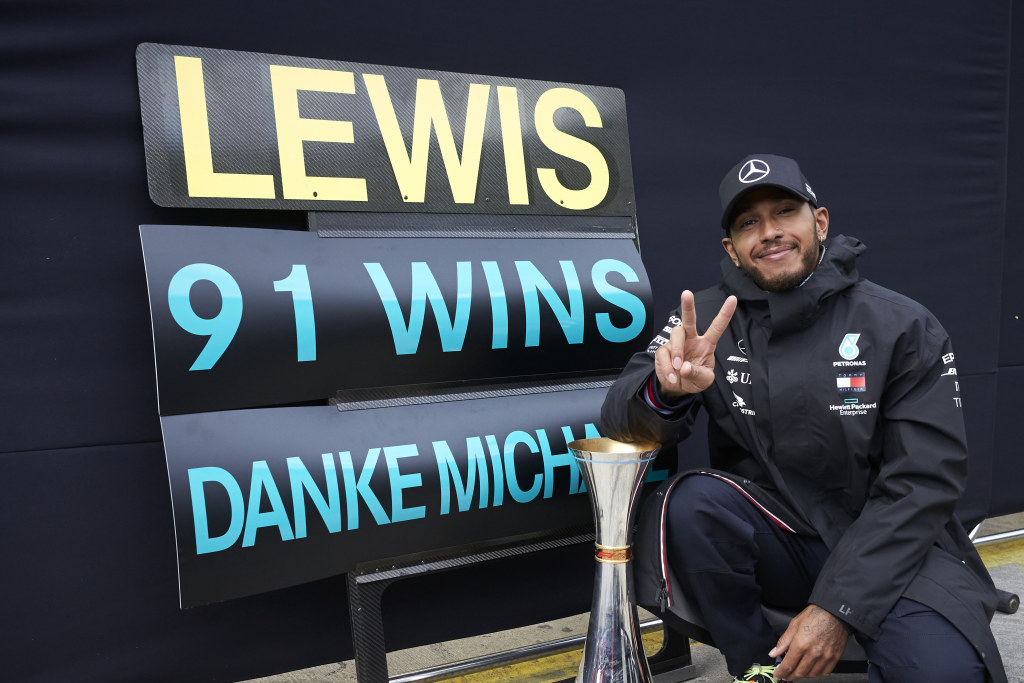 Kimi Raikkonen, on the other hand, entered the history books as the most experienced F1 driver. By starting the Eifel Grand Prix, he overtook Rubens Barrichello with 323 starts. An incredible feat of a career that began in 2001. Even more incredible when you remember Kimi took a two-year break from the sport!
With records falling in 2020 like Graham Hill pushing a Lotus, we've turned our attentions to some lesser-known F1 records.
But rather than just tell you about them, we want to put you to the test and find out how well you know these F1 records.
From most overtakes in a race, to most pitstops by a winning driver, find out how well you know these legendary Formula 1 races in the quiz below.
And while you can go back and re-watch these iconic races – and we recommend it – nothing beats being there in person. Check out our range of Formula 1 tickets, and be in the grandstands to witness what might turn out to be a historic race.
Don't forget to share your score on social media, using the buttons when you're done!