Top tips on what a fan needs to do to prepare for visiting a Formula 1, MotoGP, WEC or other motorsport events including what to pack
Heading to a Formula 1, MotoGP, World Endurance Championship or any motorsport race is a unique experience. Fans head to a huge circuit facility to pack the grandstands for three days, often in a foreign country, at the mercy of the elements. All this to witness the power and speed of their favourite sport – it's quite different to 90 minutes in a football stadium.
Every motorsport experience is special, but it's also worth being prepared for every possibility. From what you pack in your suitcase to travel to what you take to the track, there are many things to consider to get your trip off on the right foot.
We've put together a handy guide to what you should be adding to your travel checklist ahead of the race.
Best clothes to pack for the race
Rain mac or waterproof: Clothing is very important. You'll be sat in a covered or uncovered grandstand for long hours, which can get chilly no matter the weather conditions. And if you're at a circuit where rain is a possibility, pack for that possibility, rather than risk being caught out… Pack a jumper and a rain mac or waterproof and keep it in your bag. You'll probably be able to buy a disposable poncho at the track, but they might be expensive and in high demand, if the heavens open.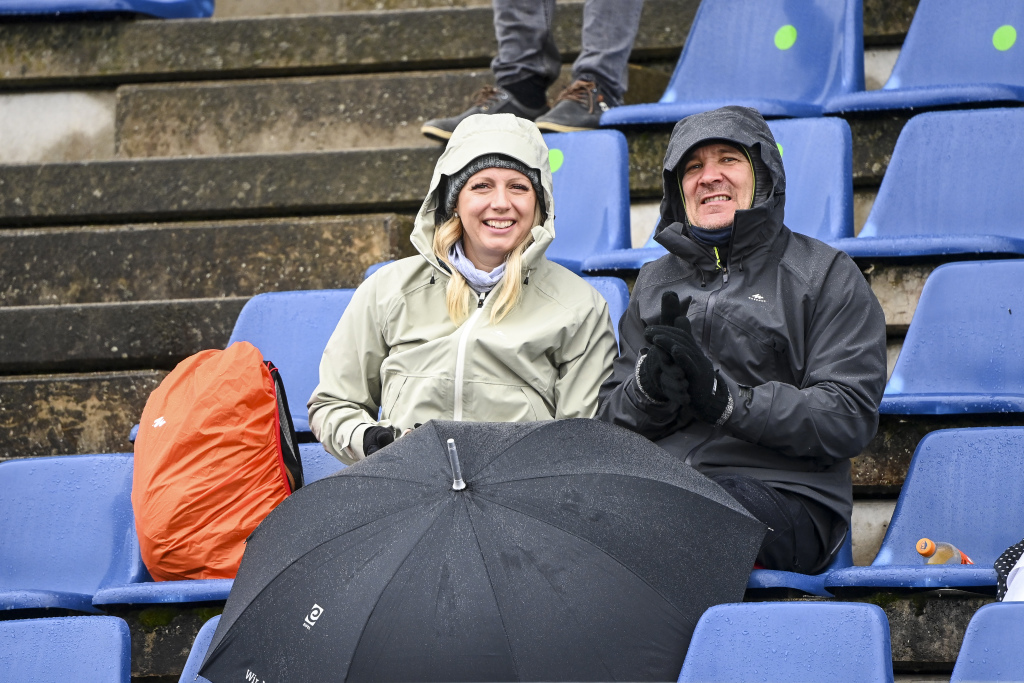 Comfortable shoes: Do not underestimate how much walking you might be doing during a race weekend. Tracks are often in more remote areas, and there's a lot of exploring to be done. If you have a general admission ticket, you will probably be walking to find the best viewing spot for the day. And if you have a grandstand ticket, you might have to walk a distance to the fan zones. Invest in some comfortable shoes, and avoid a pain that might ruin your weekend.
Caps: Good for keeping the sun out of your eyes, great for supporting your favourite driver. Order one before you travel to the circuit if you want to save a little money.
What to take to the track
Every track has different rules on what you can and can't take to the circuit, so you should check this in advance. But there are some basic things you should be able to take to every circuit.
Food and water: The quality of food at tracks can vary, and if you have specific requirements, it might be best to take your own lunch or snacks. It's way more affordable to pop to a local supermarket and take a packed lunch and snacks – most circuits will allow you to do this. Some will even allow you to take your own alcoholic drinks, if you're planning on a race day tipple.
Earplugs: Racing is LOUD. Protect your hearing with small in-ear defenders. If you have small children, they might find larger defenders more comfortable.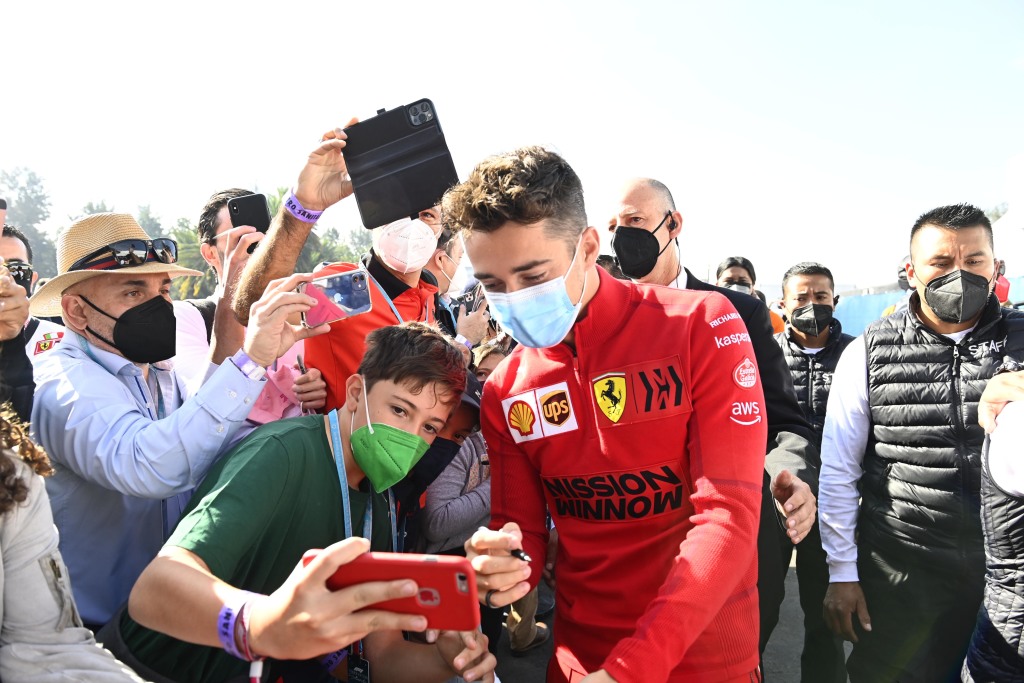 Battery pack: You should assume you won't find a plug to charge your device when you're at the circuit. Unless you are in hospitality, finding a power point will be near impossible. Take matters into your own hands, and take a fully-charged battery pack to ensure you're good for the whole day.
Camera: You will want to get the perfect snap of your trip, but be wary about professional cameras. Most circuits will not allow bulky, professional cameras to be taken into the track. This is because professional photographers must register for press access and be officially accredited. You will be able to take a small DSLR camera or camcorder, and you'll get a great shot on your phone, too.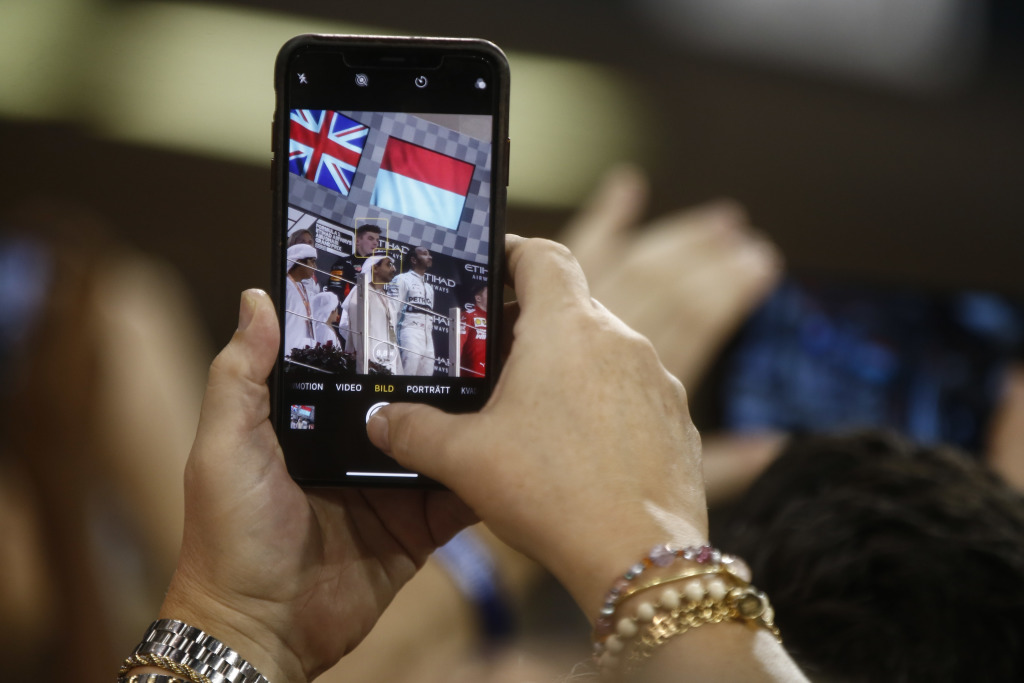 Entertainment essentials
Podcasts: There can be a lot of travel involved with getting to a race. Whether you're driving to the track on a road trip, or using public transport by flying or taking a train, there's a lot of time to fill. But luckily, there's a lot of motorsport content to consume and keep you entertained. Be sure to download the latest episodes of the Autosport Podcast, plus any of the many series produced by the leading racing series to make sure you arrive fully clued-up.
Magazines and programmes: Reading material is also a must. Of course, Autosport and GP Racing are the leading racing magazines, with the latest news and in-depth features about a plethora of racing aspects. But you can also download the official race programme to your phone to preview the race.
Apps: Pre-load your phone with any apps you might need when you're at the circuit. These might include timing apps which are handy if you're not close to a screen, and give you more insight and data than what might be available from your seat otherwise. It's also a good idea to check your data plan, and upgrade to more data if you might need it, as WiFi is not always particularly strong at all locations of a circuit.
Things worth remembering before you travel
Parking: Parking is almost never 'pay and display'. You will have to book parking in advance. Motorsport Tickets sell parking permits to races across the world to all fans, and some races operate a park and ride service which might be a little cheaper. If you're driving to the race, do your research.
Ticket: Obviously. Don't forget your ticket. Most circuits provide e-tickets, which is another reason to ensure you take a battery pack with you. Some will supply physical tickets you will need to scan to get into the circuit. Many fans take a lanyard to keep their documents close to them.  
Money: Some circuits are cashless and will take card payments – but check your bank's international fees policy before you travel. Some circuits, such as Austria, run their own cashless card systems. This enables you to deposit cash in return for credit on a card you can use at outlets around the track. Check ahead of time to make sure you don't get caught out.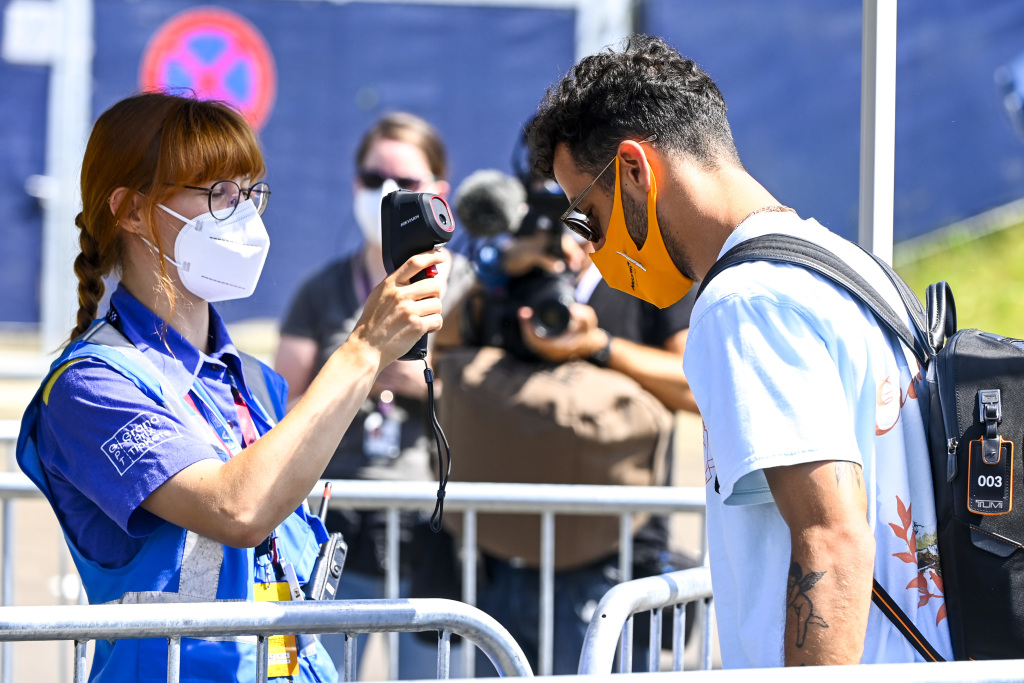 Covid status: In the modern world, you will now have to prove your COVID vaccination/recovery status to be admitted to the circuit. Before you get to the track, make sure this is easily accessible and up-to-date. If you're visiting a race in a remote location, consider taking a paper version of your certificate in case the internet connection is patchy.