British F3 driver Louis Foster reflects on the opening races of the season, and balancing racing with his return to college
In his second blog for Motorsport Tickets, British F3 driver Louis Foster reflects on the opening races of the season, getting back to winning ways, and balancing his racing with his return to college.
It's crazy to think we are already three race weekends into the season! Last time you heard from me, I had just made my debut in the BRDC British F3 Championship.
It's been an incredibly busy month since then and a lot has happened…
I've never experienced a month like August before with three rounds in the same month. Motorsport is fast-paced anyway but this was another level! It was brilliant though, I love racing and being in the car and I feel that the intensity of the schedule gave me a big momentum boost as we went from one weekend to the next
Starting the season with a double pole position and my first podium gave me that momentum and I've carried that into the rest of the month. I then took my first win in the championship at Donington, a track I love racing at.
The feeling of winning never gets old, no matter what you're winning or how often you've won it. Pulling into the pit lane, climbing out of the car
and seeing your family and team all celebrating is an amazing feeling. This one felt even more special because it was my first F3 win and I got to share a moment with my family after the race as we let it sink in.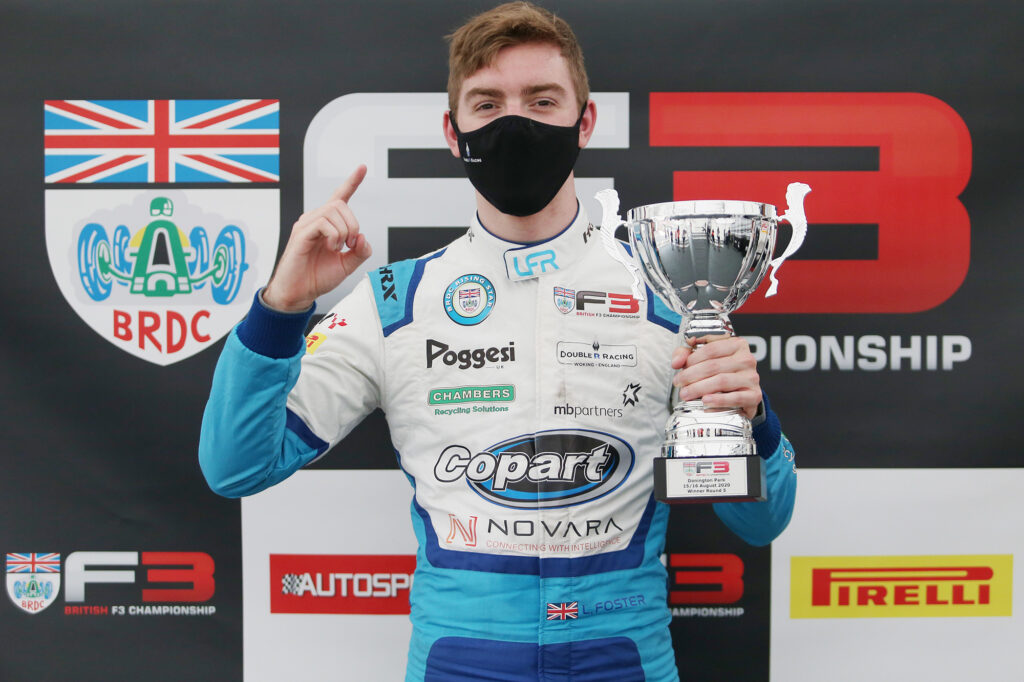 I've added another podium at Brands Hatch since then, which means I've got three trophies from three rounds. It's been a great first half of the season and I'm excited at what lies ahead too. One of my aims was to be among the best-performing rookies and that's exactly where I am so now I want to push on. The team at Double R Racing are fantastic too, they were
throughout my time with them in British F4 last year and they are this year – which all helps as we push on for the rest of the season.
It all calms down a bit now, we're three rounds in with four to go. Those four are spread out from now until November which gives everyone a chance to breathe a bit between meetings!
As for me, I'm also back at college for the new year so it's still pretty full on. I enjoy being busy though and Lord Wandsworth College are really supportive of me. I just have to make sure I get the balance right between racing and my college work as it's all as important as each other.
We're back at Donington next weekend which I'm really excited for. It's one of my most successful tracks – I won twice there in British F4 and I've added F3 to that now as well. It suits my driving style really well and I know the track like the back of my hand so I can get into a rhythm with it really quickly.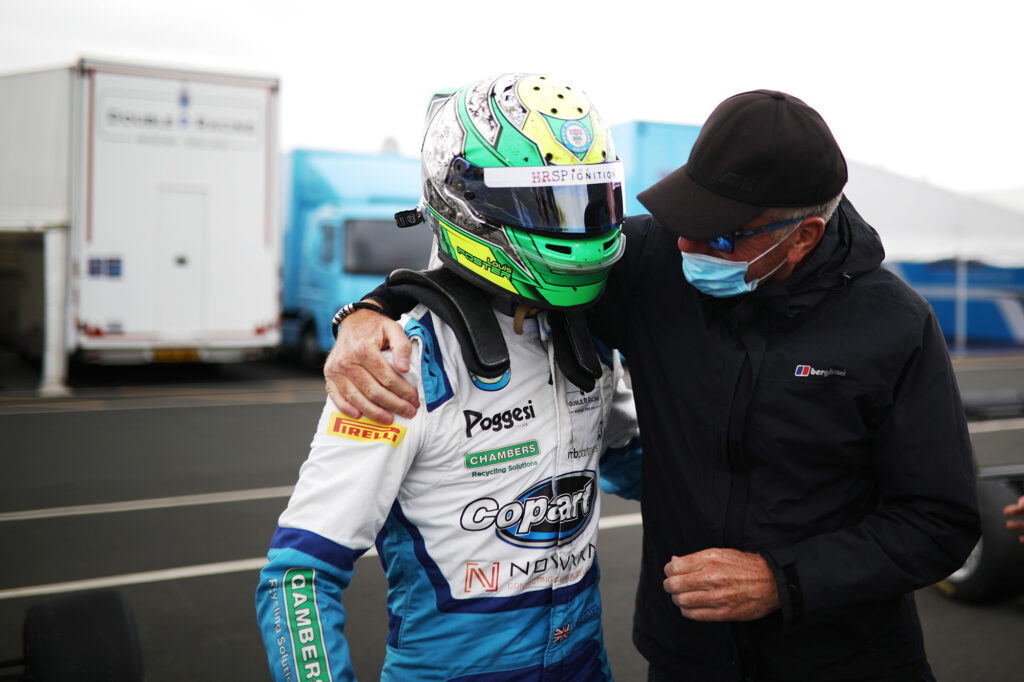 I'm looking forward to the rest of the year, if it goes as well as the first three rounds then I'll hopefully have a few more trophies to put on the shelf but most of all, I'm just really enjoying being able to race – we weren't sure if we'd be able to this year with everything that's
happened so we're lucky that we can.
I get on really well with the F3 car, I have a lot of confidence in it when I'm behind the wheel and that lets me really push to get the most out of it and there's only one more weekend till Iget back in it!
Louis Foster
11 September 2020