Take the quiz on motorsport events from 2021 including questions from Formula 1, MotoGP, World Rally Championship, Le Mans, DTM and NASCAR.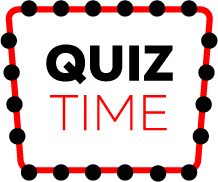 The past year was a mega year across the board in motorsport. After a year with reduced spectator numbers in the crowds, fans were back in force in 2021. And across the world, they were treated to epic battles for race wins, championships and glory throughout the year.
With a major new year on the horizon for series like F1 and WRC, while WEC was settling into its new Hypercar era, there was an endless amount of action to stay across throughout 2021.
To test your knowledge of all the events of the last year, we've put together a big fat quiz of the year. Fifty questions from six different series – each of which you can book tickets for in 2022 with Motorsport Tickets – will separate the back-markers from the champions.
Take the quiz, screenshot your result, then challenge your friends before sharing your score with us on social media.
Good luck!