The Red Bulls dominated proceedings in Bahrain as Ferrari and Mercedes were left trailing to be denied a podium place
Max Verstappen breezed to an easy opening victory in the 2023 Formula 1 season, picking up in Bahrain where he left off in 2022.
The front of the pack may have seen little drama as the dominant Dutchman and fellow Red Bull driver Sergio Perez claimed first and second, but the 2023 Bahrain Grand Prix certainly wasn't a race void of talking points.
More Mercedes misery in Bahrain
As Red Bull kicked off what looks to be another season of total supremacy, behind them the pack is reshuffling…
Eight-time World Constructors Champions Mercedes continue to slip down the grid. Hamilton came in fifth behind Ferrari's Carlos Sainz, and George Russell was seventh behind Lance Stroll in the superior Aston Martin.
Points on the board, but still a long way from where Toto Wolf's team will feel they should be.
Meanwhile, Charles Leclerc, tipped by many as the biggest threat to the Red Bulls, suffered from engine issues on lap 39, forcing him to retire, and there were more woes for Maclaren.
Alonso and Aston Martin make the podium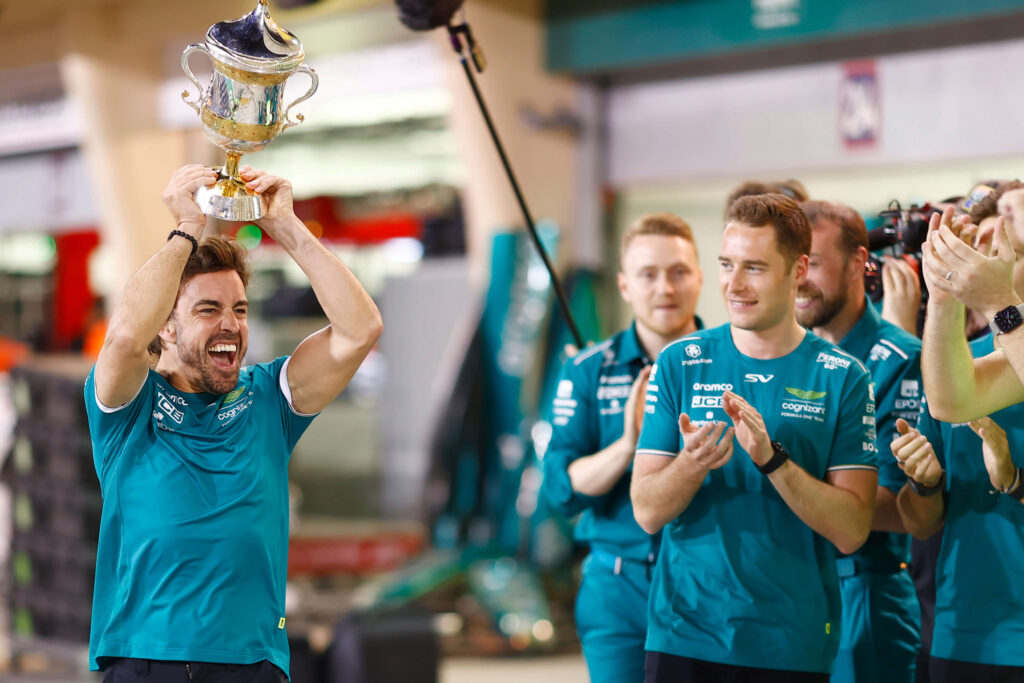 Fernando Alonso and his new Stroll-backed Aston Martin seem to be the real deal. The Spaniard passed eight-time World Champion Hamilton and Sainz on his way to the podium.
Aston Martin seems to have leapfrogged Mercedes as a podium contender, as Alonso shows that he is still world class 22 years after his Formula 1 debut.
With the entire season still to go, Verstappen has already commented that he believes his rivals will be closer behind him in the coming race in Jeddah.
Next stop – Saudi Arabia
In just under two weeks time Formula 1 will return to Arabia, this time in the Saudi city of Jeddah – tickets are still available here!
Last year Max Verstappen took his first win in what would be his second World Championship season. Behind him was Ferrari's Charles Leclerc, who also clocked the fastest last, and who will need to make up for lost ground after retiring from the opening race.
After that, all eyes turn to Australia (31st March – 2nd April), where very limited tickets still remain available.
Sign up to our mailing list to stay up to date with our newsletters and ticket releases!