Damon Hill is an F1 World Champion, and legend of the sport. Test your knowledge on the British driver, from his early years to title wins.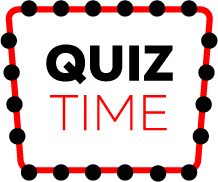 Damon Hill is one of the 33 drivers to have graced the Formula 1 grid to win the World Championship. One of the iconic British drivers, he stormed to victory, dominating the field, and was the latest British champion before Lewis Hamilton took his title in 2008.
Next month, Hill will be sitting down with fellow F1 champ Sir Jackie Stewart to discuss what it takes to be a champion. During The Mindset of Champions event, the drivers will discuss their respective F1 eras, and what it took to rise to the top. Tickets for An Evening with Sir Jackie Stewart and Damon Hill are now on sale.
There's also a family connection. Damon Hill's father Graham raced with Sir Jackie during his early years in the sport. Stewart and Hill raced in F1, Le Mans and Indycar during their time racing. Damon and Sir Jackie will discuss that relationship during the event.
The pair will also discuss their respective charities, for which the event will aid. Sir Jackie Stewart founded Race Against Dementia, while Damon is a patron of the halow project. This charity helps support young people with learning disabilities through adult life.
To make sure you're up to speed on the careers of these two legends before the event, we've pulled together a quiz for you to test your knowledge on Damon Hill. From his early years to title wins, and even his music career, find out how much you know about the F1 champion.
When you've completed the quiz, head over to the tickets page to book for The Mindset of Champions. The virtual event takes place on 3rd February at 7.30pm, and you won't want to miss this very special evening.