Find out the best way to travel to Baku from London for the Azerbaijan F1 Grand Prix in June, including direct flights from Heathrow.
One of Formula 1's most action-packed races has just become far more accessible to fans in the UK as direct flights between London and Baku have become available, opening up the Azerbaijan Grand Prix to British F1 followers.
For many years, Baku has been a difficult race for sports fans to travel to. In 2019, London clubs Arsenal and Chelsea contested the final of the Europa League at Baku's Olympic Stadium, but were forced to return large numbers of their allocation due to the logistical issues many fans faced.
The same issues hit Formula 1 fans eager to experience the race at the Baku City Circuit. Travel from the Europe and UK would involve a connecting flight via Istanbul, which could push travel time to around 9 hours.
However, that's all set to change with the introduction of direct flights courtesy of Azerbaijan Airlines. Non-stop flights will now take passengers from Heathrow to Heydar Aliyev International Airport in five-and-a-half hours, with prices around the £500 mark.
The flights take place three times a week. On Grand Prix weekend, it's possible to book an outgoing flight on Thursday 9th June, and returning on Tuesday 14th June for £550 return.
This opens up the possibility to experience one of the most action-packed races on the calendar, and experience Baku's historic and metropolitan quarters on the Black Sea as the world's fastest race cars rip through the streets.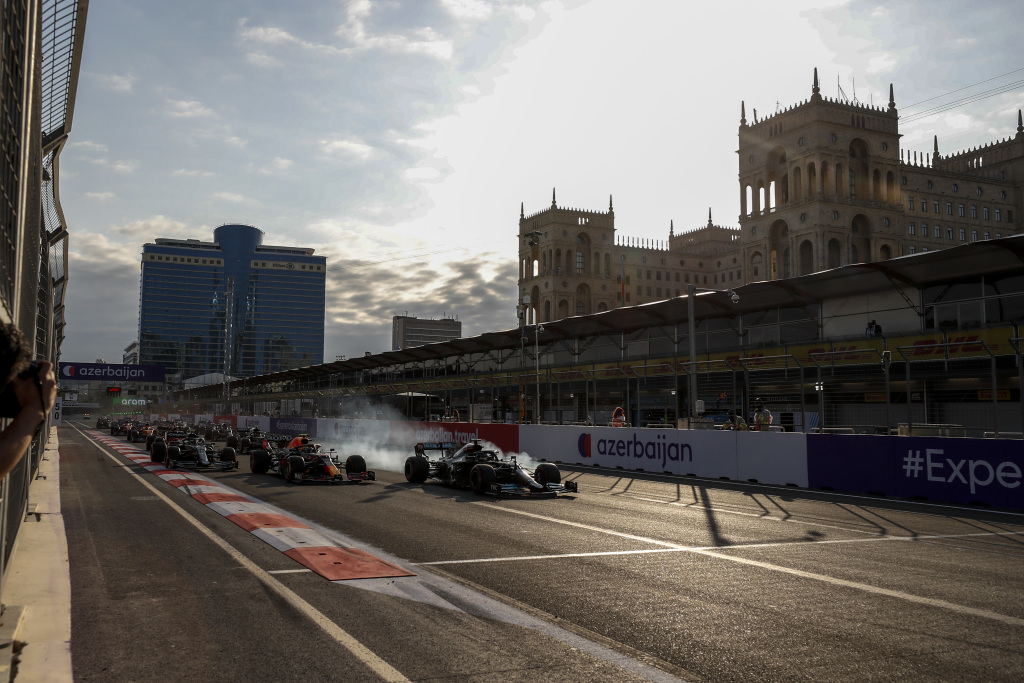 The capacity of the Baku City Circuit is small compared to other tracks at 18,500, but there are some great grandstand options to catch the race from. Sahil Grandstand catches the cars at high speed at turn 20, but also overlooks the tight turns at 5 and 6. Bulvar is situated alongside the main straight as the cars approach monumental top speeds. The largest Abershon grandstand is located on the grid, where you'll see the start of the race, as well as any pit stops, and key overtaking moments into turn one.
Tickets for the Azerbaijan Grand Prix are now available to book with Motorsport Tickets by clicking here.