F1 in 2021 is set to be a huge year for the sport. Read our top five reasons why you should be getting excited about the new Formula 1 season.
The 2020 F1 season has had everything. Dramatic races, new circuits, broken records, ultimate triumphs and crushing heartbreaks. All in the midst of the craziness of COVID-19, it has provided incredible stories since its long-awaited return in July.
And while the sport was gearing up for a game-changing shake-up in 2021, that's been forced back to the following season. However, that doesn't mean there's nothing to get pumped up about in the season to come.
We're getting a full calendar, with new drivers and new-look teams set to take the grid. But more importantly, you can be there, as fans are set for a grand return.
Here are our five big reasons why we're excited about the 2021 Formula 1 season.
New circuits for F1 enjoy
The provisional 2021 Formula 1 calendar includes two new additions to race at.
First, the Max Verstappen finally gets his home race. After the Dutch Grand Prix was cancelled in 2020, it's back on the calendar in 2021. It's moved from its original spring spot to after the summer break, meaning there's a higher chance more fans can attend. It's been 35 years since Niki Lauda won the last race at the beachside Zandvoort circuit, and fans will be itching to see modern cars take on the legendary banked final corner.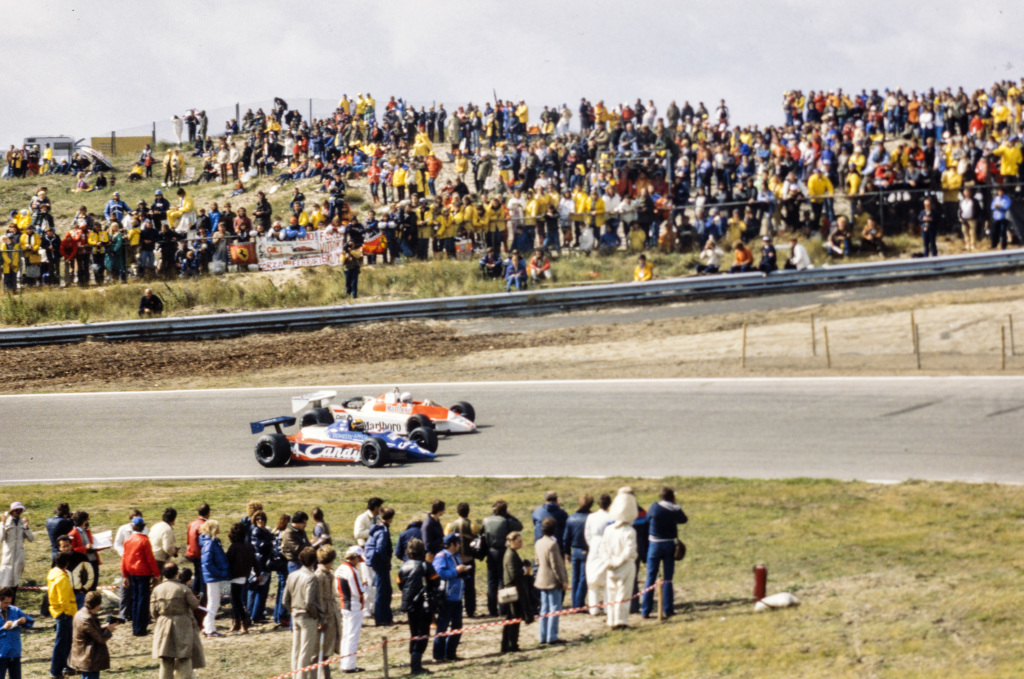 Formula 1 will also be visiting Saudi Arabia for the first time in November. Not much is known about the circuit, other than it will be held around the streets of Jeddah. More specifically, along the banks of the Red Sea. The layout of the circuit is yet to be revealed, but it will be designed by legendary designer Hermann Tilke.
However, after it was dropped from the 2020 season, it's unlikely the Vietnam Grand Prix will make the calendar. Currently, the slot on 25th April is labelled 'TBC'. So, could we see the return of a track that stepped up in 2020? Turkey, Portimao, Mugello, the Nurburgring or Imola could be on the cards.
Biggest F1 calendar ever
The 2021 season will see more racing action than ever. A huge 23 races are scheduled for the season, visiting five of the world's continents. To fit in all the races this season, which runs from mid-March to early December, there are a number of double and even triple-headers.
The season opens with Australia and Bahrain, back-to-back, while Azerbaijan and Canada will also be a doubleheader. After the summer break in August, there'll be two triple headers: a European classic consisting of Belgium, Netherlands, and Italy, then F1 moves to Asia for Russia, Singapore, and Japan.
2021 closes with a Middle Easter double-header, with the Saudi Arabian and Abu Dhabi races.
If you're planning your 2021 getaway, these races could maximise your racing experience on your travels.
Fans will be back
While a lucky few have been in the grandstands in 2020, the plan is for more fans to be trackside in 2021.
As countries begin to roll-out vaccinations for COVID-19, we can expect to see more gates open to fans. This will also be aided as travel between countries becomes easier, meaning we can explore new circuits and countries.
We can't wait to take you there, as we know how much the fans have missed witnessing races live. Check out all the races available in 2021 and book your F1 tickets now.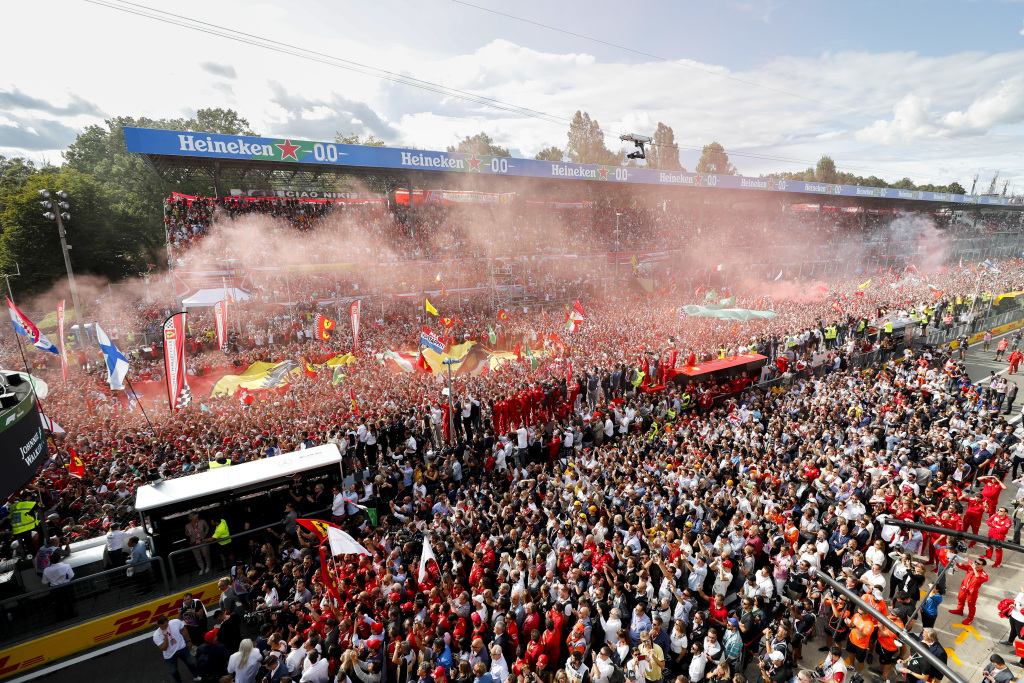 It could be closer than ever
2021 was supposed to be a year of big change for Formula 1. However, the major regulation changes have been pushed to '22 as a cost-cutting measure.
That means the teams will be using their current '20 cars for the upcoming season. What usually happens at the end of a regulation era is the performance of each car tends to become very similar, as engineers push every inch of performance possible.
We've seen it in 2020, with one of the closest midfield battles for years between McLaren, Renault, Racing Point and Ferrari. Williams has also closed the gap on Haas, with Russell making Q2 regularly, and Red Bull making advances on Mercedes through the season.
As the teams will be used to the cars, we can expect them to be even more competitive in 2021. It could be one hell of a season.
New teams and drivers on-track
There will also be some new look teams on the grid, as well as some new and familiar faces.
Fernando Alonso will be returning to Formula 1, and will drive alongside Esteban Ocon. He returns to the Renault team he won the World Championship with, rebranded as the Alpine brand.
Another world champion will be joining a new-look team. Sebastian Vettel replaces Sergio Perez to drive for what will be the Aston Martin F1 team. He joins the current Racing Point team to drive alongside Lance Stroll.
It's all change at Haas, too, with both Romain Grosjean and Kevin Magnussen departing. They will be replaced by F2 drivers Nikita Mazepin and Mick Schumacher to field two rookies on the grid.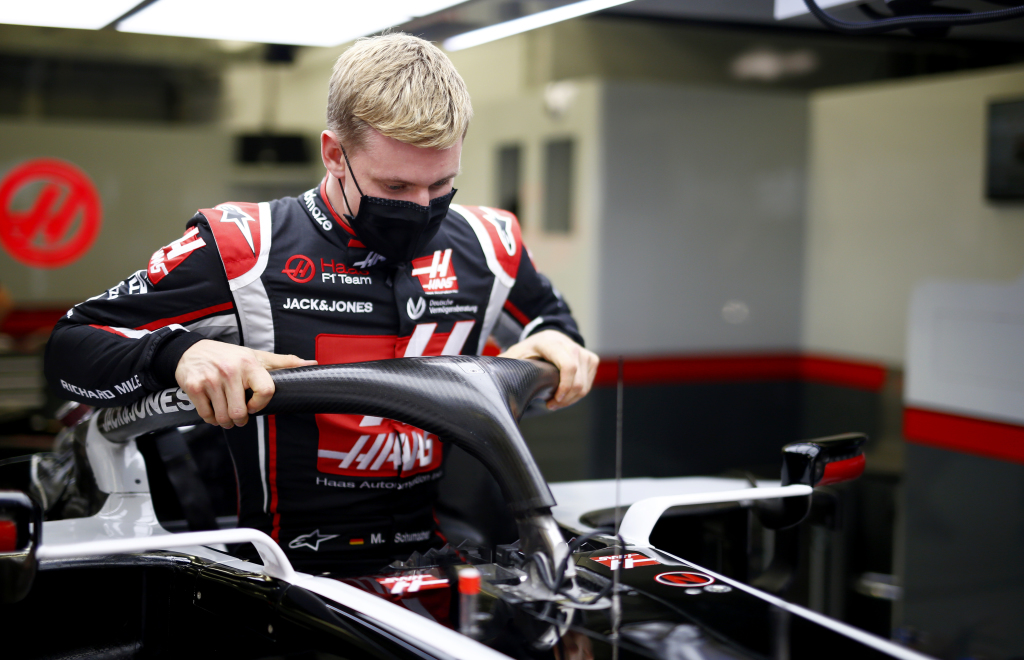 Will Longman
7 December 2020