Formula 1 will undergo major changes in 2022. Find out more about the new rules, cars, tyres, races and drivers that will be racing.

Yes, 2021 was billed as being a new era of Formula 1, and it was frustrating when the rule change was delayed to 2022.
(Thankfully, 2021 has delivered one of the most thrilling seasons in recent memory by way of compensation for that…)
But F1 is set to herald in the new era in 2022, and it could be even better timing. Not only will teams be faced with designing brand new cars to fit a new set of rules, but there'll be new tracks to race around, a potential driver shuffle on the grid, and the promise of fairer racing.
These are the five big reasons we can't wait for Formula 1 in 2022.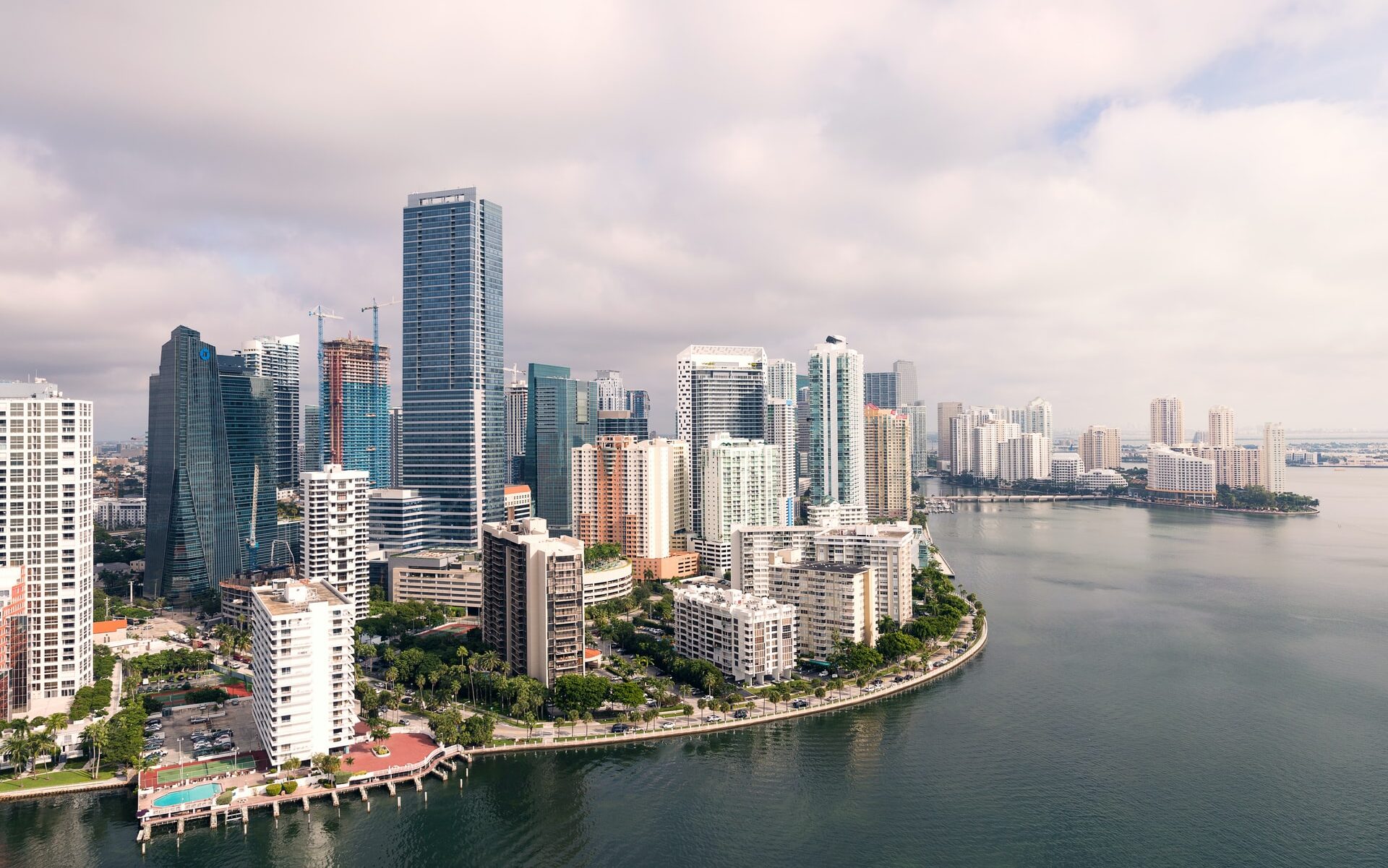 New circuits
The COVID pandemic forced Formula 1 to make multiple excursions to both classic tracks and some brand new circuits in 2020. Imola, Istanbul and Nurburgring returned to the calendar, while Mugello and Portimao hosted raced for the first time.
With a few shuffles in the calendar again in 2021, it's expected the 2022 schedule will look a lot more like what we've come to expect. It should include the return of the Canadian Grand Prix, which has been cancelled twice, as has the Australian Grand Prix, which will feature circuit changes in 2022 to create more exciting racing.
The Singapore Grand Prix is also set to return. Not only will it bring with it sensational racing under the lights, but concerts and festivals at Grand Prix weekends will also be back.
But new races will be settling into the calendar, too. Tickets for the Miami Grand Prix are expected to go on sale in September 2021, with the race earmarked for a date in May alongside the Canadian race. The varied and flowing circuit around the Hard Rock Stadium will provide thrilling racing, while the city of Miami will provide a pulsating backdrop for the sport's newest race.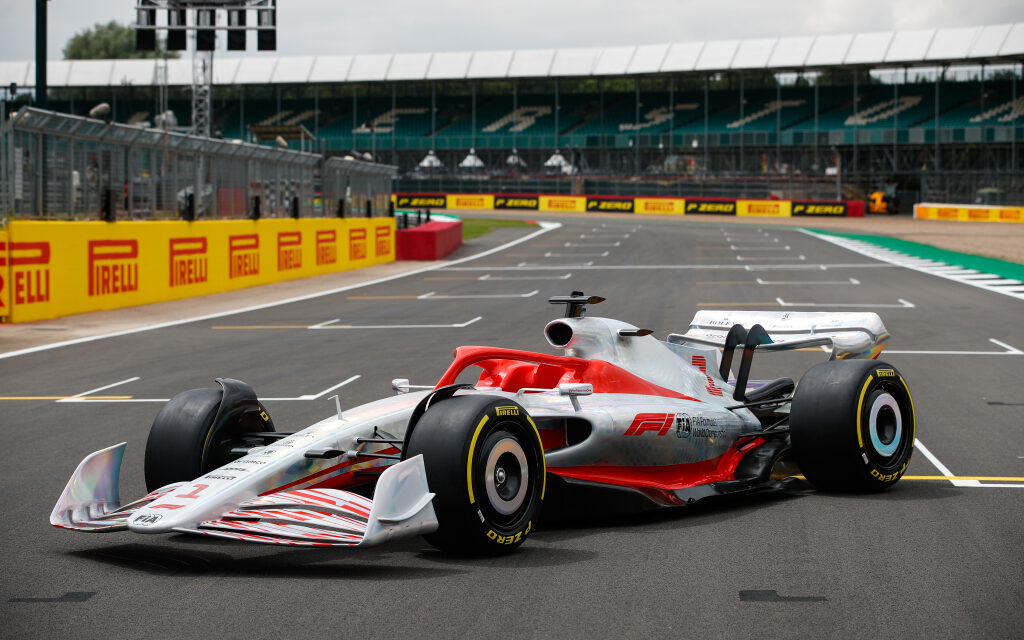 New rules
F1 is set to go through its biggest changes in recent years when 2021 gets underway. New regulations are set to shake up the sport leading to simpler cars, but cars capable of harder racing.
The current generation of Formula 1 cars loses 35% when following a car at 20m distance. That rises to 46% at 10m distance. What that means is when a car closes in on a rival, the car lining up an overtake suddenly finds itself struggling to follow the car ahead.
In 2021, Formula 1 hopes to address this issue by simplifying the elements of the car. This includes reducing the complexity of certain aerodynamic features including the front wing – which will be constructed of fewer components, and the rear wing, which look like they're going to lose endplates.
To make up for the loss of downforce here will be made up for by the floor. 3D designs will generate underfloor downforce, much like ground effect did in the '70s.
The result will be a downforce loss of just 4% when following a car at 20m, and 18% at 10m. That will revolutionise the racing on track. Whereas we've grown used to overtakes being made – sometimes exclusively – at the end of a drag reduction system zone, suddenly, we could see passes anywhere and everywhere.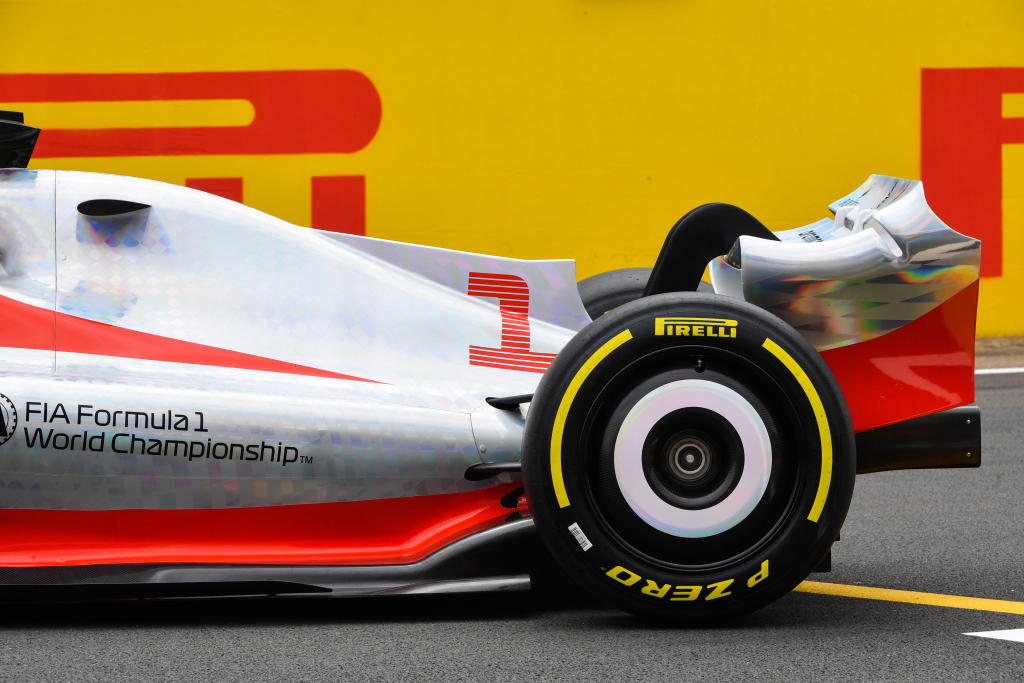 Fresh rubber
The changes don't stop just on the car. Pirelli has been busy developing new tyres for the 2022 season too.
The rims will expand from the 13-inch modern tyres to new 18-inch rims from 2022. They will have the same tread width (305mm at the front, 405mm at the rear), and larger diameter (from 660mm to 720mm). The side walls will also appear much thinner than the previous iterations, giving them a sleeker look than their bulkier predecessors.
What Pirelli hopes will come of these changes is more precision when turning, but it has other effects too. The lower sidewalls will mean the tyres flex less and have less of an impact on aerodynamics. That will lead to better racing, too.
The compounds will also be brand new, but fans won't notice this. There will still be five compounds, and three will be selected for each Grand Prix weekend. But the tyres will be more reliable, consistent and overheat less – so we should less dramatic tyre blowouts as we did in Baku 2021 or Silverstone 2020.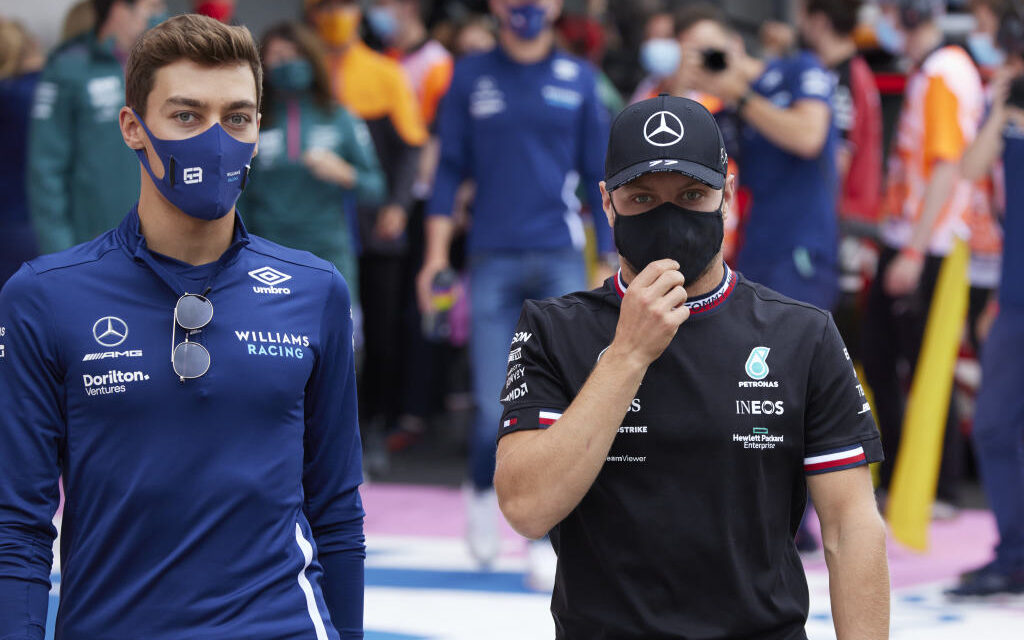 Changing faces
The driver transfer market is wide open for 2022. Only Alpine, Ferrari, Haas and McLaren have confirmed their driver pairings for the new season.
So, will we see a mass reshuffle on the grid? Probably not, but there are some big decisions to be made.
The one everyone is talking about: George Russell to Mercedes. This has seemed a sure thing since he stepped into Lewis Hamilton's car last year at the Sakhir Grand Prix. The British driver dominated the race confidently, only to be let down by a pit mistake and a puncture.
But where does that leave Valtteri Bottas? The Finn may not have reached title contention in the way he'd have hoped, but there's still a quality driver with heaps of experience and knowledge there. Could Alfa Romeo or Williams swoop in?
There's also a vacant seat next to Max Verstappen. He's locked into Red Bull, but the Milton Keynes team looked a little lost about who would be their second driver at the end of last season. Sergio Perez's stunning form saved them a headache when he drove his way into the car, but will they shake things up in '22?
And then there's new blood. Should Antonio Giovinazzi lose his spot at Alfa Romeo, could a Ferrari junior step in? Callum Ilott was desperately unlucky not to find a seat in 2021, while Robert Shwartzman is going well in F2.
But don't count out some familiar faces to make a return. Nico Hulkenberg proved he's still got it when he jumped into the Racing Point for three races last season. Formula E drivers Stoffel Vandoorne and Nyck de Vries have also been tipped for a seat. Could a spot at Williams beckon?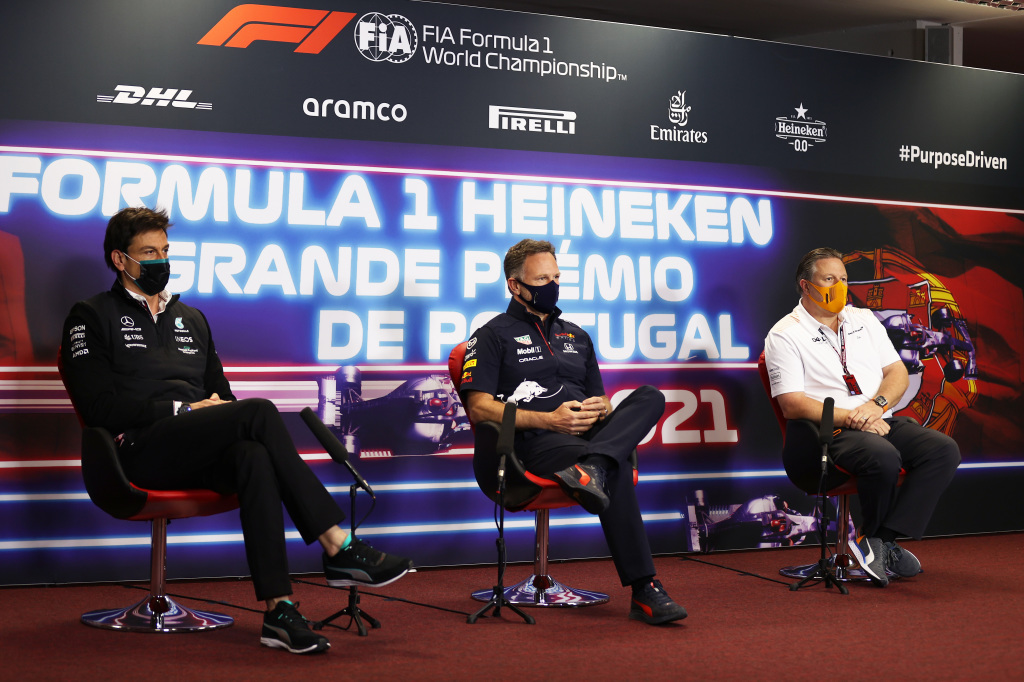 Fairer racing
All teams will be starting with a blank slate when they design their cars for 2022. Richard teams normally have the upper hand at regulation changes, with vast sums of money to throw around. They have the best designers, facilities like wind tunnels, and huge teams.
But that won't be the case with this change. Formula 1 introduced a cost cap in 2021. Teams were unable to spend more than $145m on the performance of the car. That lowers to $140m in 2022, with a further reduction in 2023 to $135m.
There are a few exceptions to the cost cap. Drivers' salaries, top three personnel salaries and marketing costs aren't included.
This should translate into a level playing field on track. The teams have the same resources to mastermind a championship-winning car and will be forced into creative solutions to the problems they are all facing.