Go-karter Kanato Le on why he decided to leave his homeland of Japan alone at the age of 13 to go racing in the UK and Europe.
As if being a teenager wasn't tough enough, 13-year old Kanato Le is going it alone. The Japanese go-karter left Tokyo to live in the UK by himself to pursue his dream. That meant new school, new friends, new culture, all for the goal of becoming a professional driver. In the latest blog focussing on young drivers, Kanato tells us why he uprooted to the UK at such an early age, how he's finding the move.
Firstly, I'd like to thank Motorsport Tickets for giving me the chance to tell my story to you all. Compared to many other drivers, I'm at the very early part of my racing career; I'm only 13 years old and still racing in go-karts.
My family lives in Tokyo, but I moved to the UK on my own to chase my dream. I raced in Japan for the last two years but came to England last summer for a couple of races and realised this is where I need to be to take the next steps in my career. Home is 6,000 miles away, but this is where I can push myself against the best and get the help that I need to do that.
Now, I race in the British IAME Kart Championship and the Ultimate Karting Championship, driving a Junior X30 with Fusion Motorsport.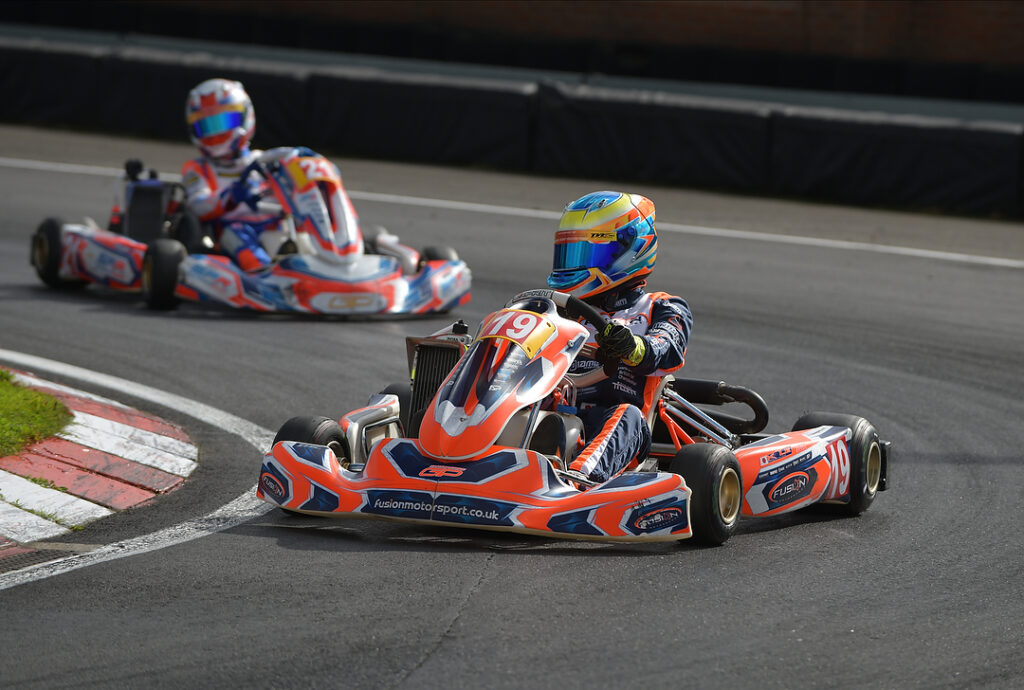 The level of competition here is very different to Japan, it's much higher. And then European races are even more competitive, which I found out when I started racing there this year too. It will be a challenge but will also teach me everything I need to know to do well.
Moving to the UK was a challenge for me and took a lot of getting used to. Luckily, my family came with me to start with and made sure I was settled in. My school is really nice too and I've made friends already as lots of people like motorsport and find it interesting just like me.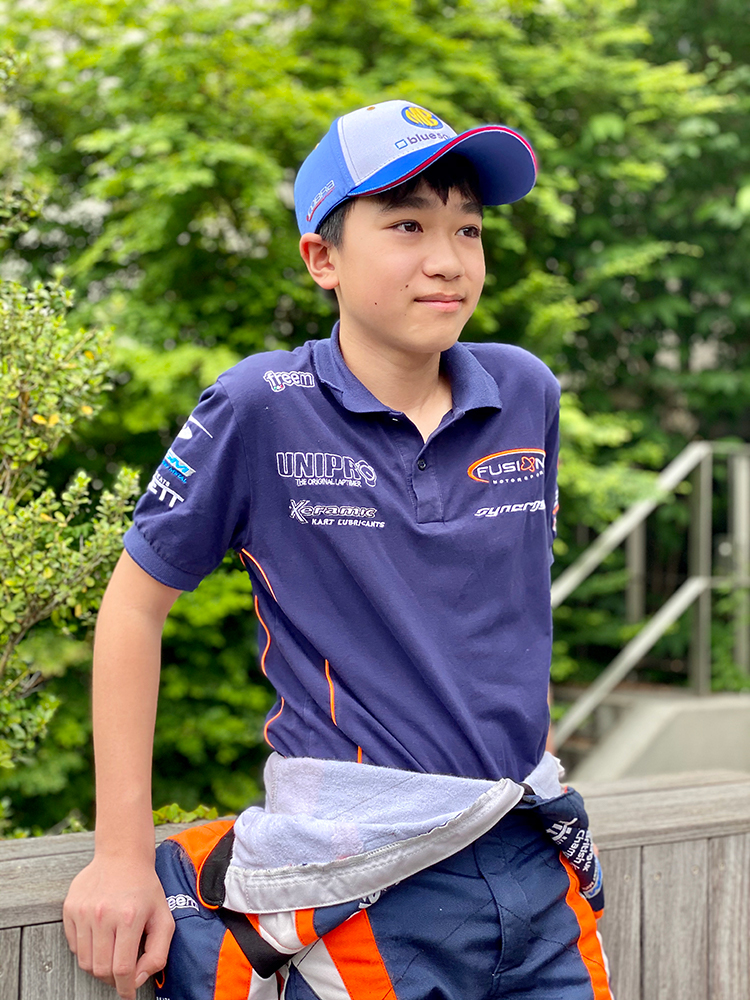 My mum is a big motorsports fan which is how I started watching it. Then I first got in a kart when I was seven. I've loved it ever since and have always known I want to race properly. The feeling you get when you race is not like anything else Watching it on television doesn't give you the same feeling.
My season has started well, and I've been working really hard with all the team at Fusion Motorsport. Last week, I was invited to Oulton Park with MB Motorsport to see my first touring car race and some of the other cars that race. It was a great experience, and getting advice from some of the drivers about how to take the next steps was really helpful. I had a lot of fun.
The rest of my year is going to be very busy. Coming up, I'll have seven weekends in a row where I'll be in the kart as well as being back at school for the new year. I'm learning all the time and trying to improve every time I take to the track. I've got used to living away from home and I'm looking forward to what the next few months will bring.
Like every young driver, I enjoy Formula One. It is what got me into motorsport, and I have the same dream as everyone to aim for. But for now, I'm just really enjoying what I'm doing in karting and want to keep pushing for success.
There is a long road ahead and I will use every opportunity I get to improve myself as a driver.
Will Longman
27 August 2020