In his latest blog, Louis Foster reflects on the latest step in his career, and winning a race at the iconic Spa-Francorchamps circuit.
Louis Foster's blogs for Motorsport Tickets have been a real insight into what it's like to be a young driver rising through the ranks. And this couldn't be demonstrated better by his latest instalment. The driver made his debut in BRDC British F3 this summer, and has just taken the step up the the Euroformula Open. This appearance saw him racing at the classic Spa-Francorchamps in Belgium – and he only went and won a race! Here, Louis Foster reflects on that win, and what's next as the season winds down.
A lot has happened since we last spoke! It's been a crazy month and a half and I'm currently in the middle of a quadruple-header of race weekends. At the start of the year, I wasn't sure there would be much racing at all this season. But here I am as a race winner not only in the UK but in Europe – something I didn't expect so soon!
I made my first visit to Spa-Francorchamps in Belgium to take part in Euroformula Open a couple of weeks ago. Heading into the weekend, I had no idea what to expect; I'd never driven the car before and the only experience I had of Spa was from the sim! My team, Double R Racing, was fantastic in helping me prepare for it. I'm so grateful to my sponsors and them for offering me the chance to go there and race.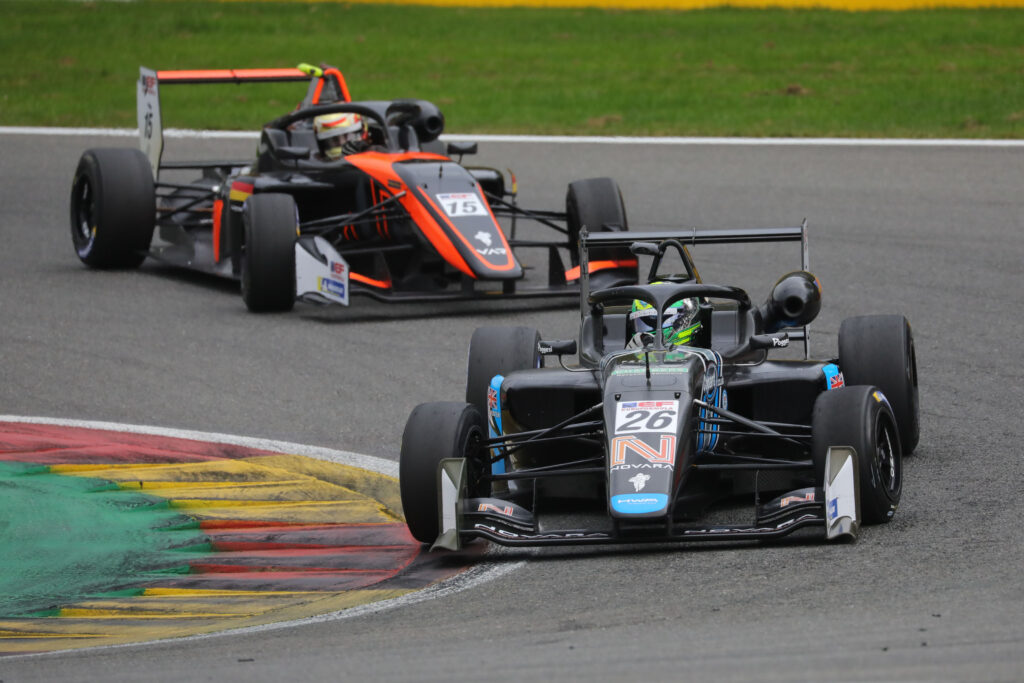 It certainly wasn't the most conventional of weekends either. I only had six laps of practice before we got qualifying underway so I really wasn't sure how the weekend would go. But I still felt relatively confident as I enjoyed the few laps I did get racing around Spa was really surreal. It's known as one of the best race tracks in the world, and there I was blasting around it at 140mph.
I started fifth in the second race, had a mega first lap, and got myself into third. It was an eventful race, we had a safety car which bunched us all backup and for me, it was just about keeping in touch with the guys ahead in case anything happened.
That's exactly what happened. They collided and I found myself leading in just my second race. All I had to do was keep it pointing in the right direction and the win was mine. Coming out of the last chicane, crossing the line, and seeing the chequered flag felt amazing. I then got to stand on the top step of the podium, where so many of the drivers I look up to have
stood. Looking down and seeing my family and all of the team celebrating was something really special.
As weekends go, I couldn't have asked for more. In fact, I'm gearing up to do it all again in Barcelona this weekend. I jumped at the chance to do it again and can't wait to get to the track.
We've reached the point in the year where everything starts to wind down, although it certainly doesn't feel like that with four race weekends in a row!
Euroformula ends this weekend and BRDC British F3 next weekend. There's a lot to focus on in these next couple of weeks. Heading into the last round of the season, I'm one of five drivers still in with a shot at the title.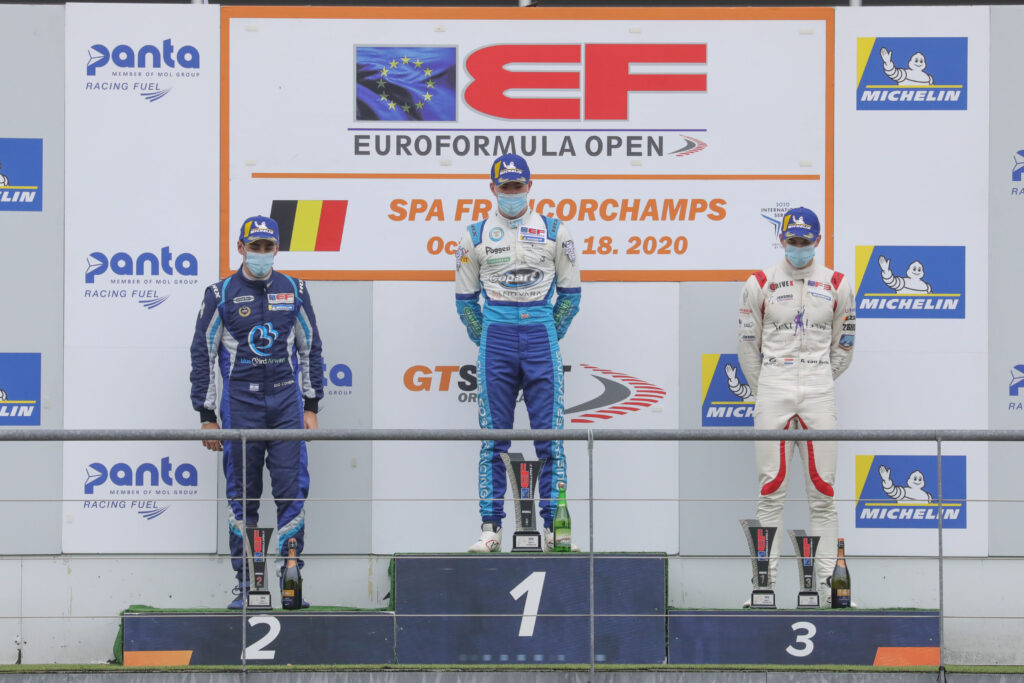 But I can't let that play on my mind. What matters is what I do on-track during those three races at Silverstone so I need to focus all my attention on that, blocking out any other distractions.
I'm looking forward to it – it's been a great season so far and I'll hopefully end it on a high as well. I love Silverstone, it's a track that really suits me, and this year we're racing around the full GP layout which will be pretty cool.
For now, though, it's all about Barcelona and building on what we achieved at Spa. I'll see you on the other side!
If hearing about Louis' race at Spa has inspired you to visit the classic circuit, tickets for next year's Belgium F1 Grand Prix are now on sale.
Louis Foster
30 October 2020