Test your knowledge on Max Verstappen and Lewis Hamilton with our latest quiz on Formula 1's fastest drivers as they battle for title glory.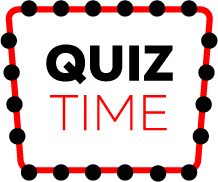 We're living through a history-defining season. Either Lewis Hamilton will clinch an eighth World Championship, or golden kid Max Verstappen will finally seal his first title.
It's difficult to compare both drivers. Lewis Hamilton has countless records including most poles, race wins and the joint most championships. While Max Verstappen is the youngest race winner, pole sitter, and looked destined to be champ since he first sat in a Red Bull.
But how well do you know the championship rivals?
We've put together a quiz where the answer is either Lewis Hamilton or Max Verstappen for you to test your knowledge. But be careful, there are two trick questions in the quiz, where you will have to select both drivers as your answer, as they may be tied. Choose wisely.
Be sure to share your score with us on social media: follow us on Facebook, Twitter and Instagram.
Good luck!