Secure your place at the 2024 Formula 1 Saturday night season opener with three-day tickets from £135
Bahrain Grand Prix tickets for the 2024 race are now on sale! The season opener not only offers some of the most economical F1 tickets on the calendar, but also the chance to witness the first performances and new driver line-ups after the winter break.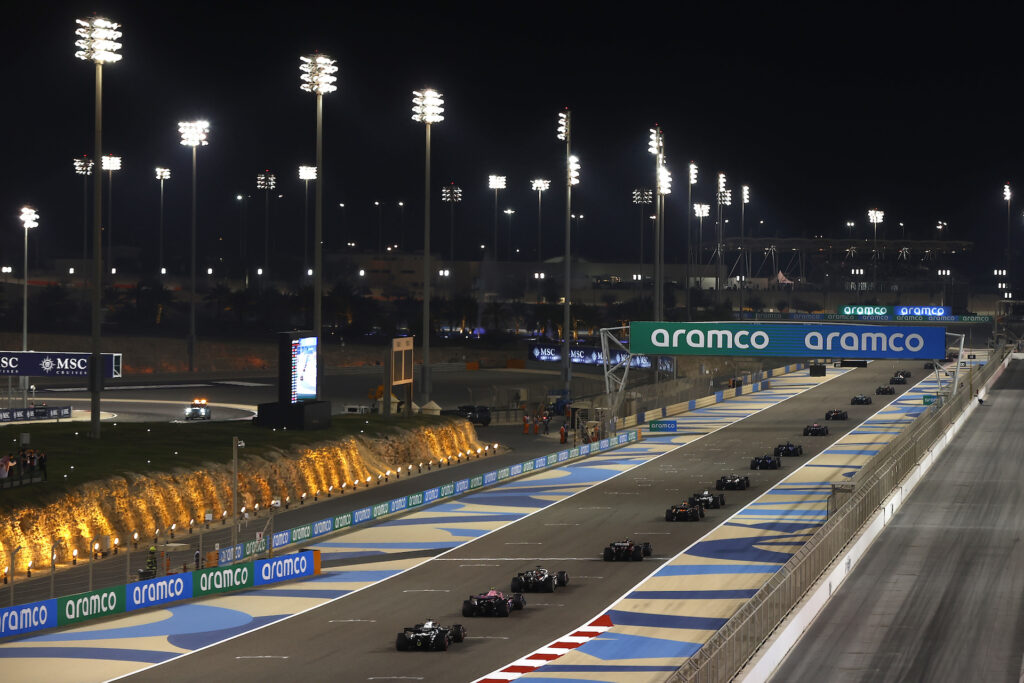 Why go to the Bahrain Grand Prix?
First or foremost, despite high demand, Bahrain Grand Prix tickets are the most economical in the region. Three-day tickets start from just £135.
On top of that, it's a Saturday night race! With a race backdrop of stunning desert scenery, you can also enjoy some pre-summer sun during the day.
The Bahrain Grand Prix sets the pace for the Formula 1 season following the winter break. This is the only race that offers a first view of new team line-ups, rookies and the first run out for the modified machines.
The Sakhir International Circuit is well known for its hair-raising overtaking with strategically positioned grandstands to provide spectators with the very best vantage points. One of the races that sticks in fan memory was the 2014 Grand Prix, where both Mercedes drivers, Lewis Hamilton and Nico Rosberg fought tirelessly between themselves for the win.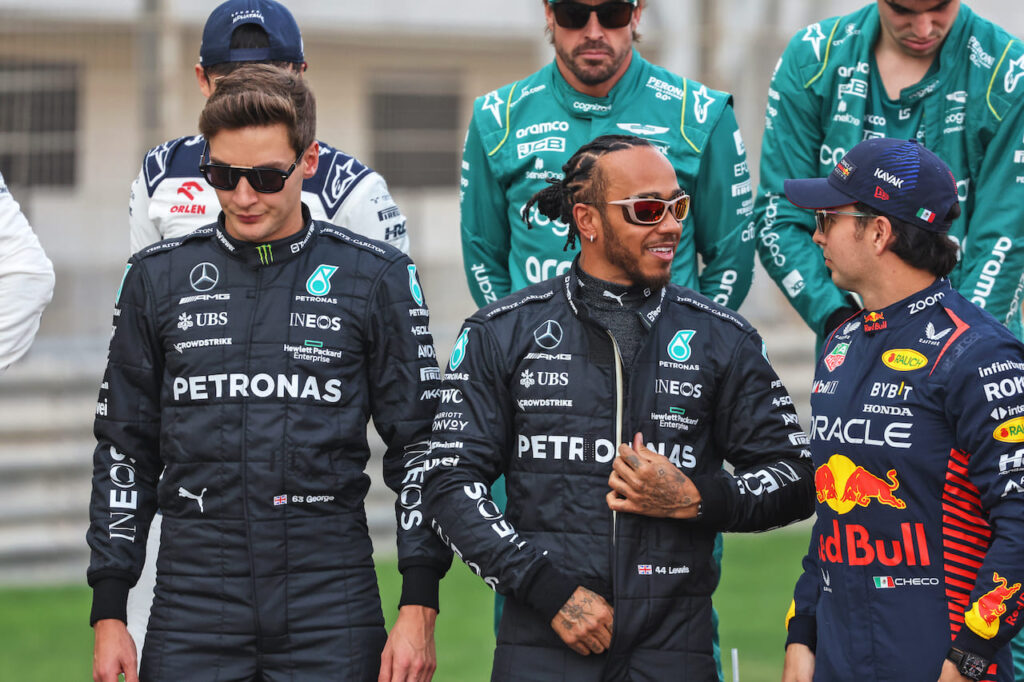 In more recent editions, Bahrain has been the track of first occurrences. Not only is it fast becoming synonymous with the season's first race, but the circuit witnessed George Russell's exhilarating Mercedes debut, an opening-round duel between Hamilton and title rival Max Verstappen, and Sergio Perez's memorable maiden win in the sport.
Away from the circuit, you can explore the Arab culture on this small, cosmopolitan island nation. From the luxury city of Manama, to rolling desert dunes and the stunning coast of the Arabian Sea, there is no place to race like Bahrain.
Secure your place at the 2024 Bahrain Grand Prix here.