Check out top tips for booking cheap Formula 1 tickets in 2022 and other ways you can save money when booking a trip to a Grand Prix
Formula 1 tickets have a reputation for being expensive, but that's not strictly the case. In the past, we've compared the cost of a Formula 1 ticket with other entertainment such as music festivals, Premier League football and West End theatre tickets.
It proved motorsport didn't force fans to break the bank in comparison. But how can fans go about buying cheap Formula 1 tickets?
We've put together a couple of tips to put you in pole position to beat the budget cap.
How much do Formula 1 tickets cost?
Formula 1 tickets vary in cost depending on which race you are attending and the experience you are looking for. Hospitality tickets, which include open bars, exclusive views, and gourmet lunches, can cost thousands of pounds.
However, an affordable F1 experience is certainly possible. General admission tickets to the Belgian Grand Prix can cost £136 for the whole weekend. These tickets grant access to multiple viewing areas of the track, plus the circuit's fan zone.
For a comparison of the different F1 tickets and how much they cost, check out our video guide below.
Top tips on booking cheap Formula 1 tickets
Book as early as possible
Many circuits will begin selling tickets for races well in advance, and there are a few good reasons for booking as soon as they do.
The first is early bird prices. Many tracks will start selling tickets with early bird pricing, saving you up to 15% on tickets compared to buying them closer to the race. Booking early has the added benefit of guaranteeing a spot in popular grandstands before they sell out.
Planning ahead means the cost of travel and accommodation will likely be cheaper, too, saving even more money all-round.
The easiest way to know when races go on sale is to sign-up to the Motorsport Tickets mailing list by clicking here. We'll email you as soon as races are available on-site, so you won't miss a beat.
Pick your race smart
It's a fact that some races are more expensive than others. While there are more affordable options at glamorous races in Monaco, Abu Dhabi and Singapore, there are races at the other end of the scale.
China, Russia and Japan are three races that are typically amongst the cheapest of the year. However, unless you live close to one of these territories, the cheap price of your ticket will be offset by more expensive travel to those countries.
There are cheaper European options. Try Austria, Spain or France which all have three-day general admission ticket prices under €150.
Don't be afraid of general admission
There are tonnes of options for where to watch a Formula 1 race. Long circuits will have several different grandstands with differing vantage points along the way. They could be covered or uncovered and will guarantee a seat for the whole weekend.
But that shouldn't put you off a general admission ticket, which is often a fraction of the price of a grandstand seat. You have the freedom to roam around many different areas of the circuit throughout the weekend, so as the different support series take place you can scope out the best places to watch.
The general admission zones often get you access much closer to the track, putting you almost in touching distance of the cars. You'll also be able to access parts of the circuit where there may not be grandstands offering a view, such as the Kemmel Straight in Belgium or long back straight in Austria.
Even in Monaco, Le Rocher hill gives fans with GA tickets a unique view of the final few turns and is packed all weekend.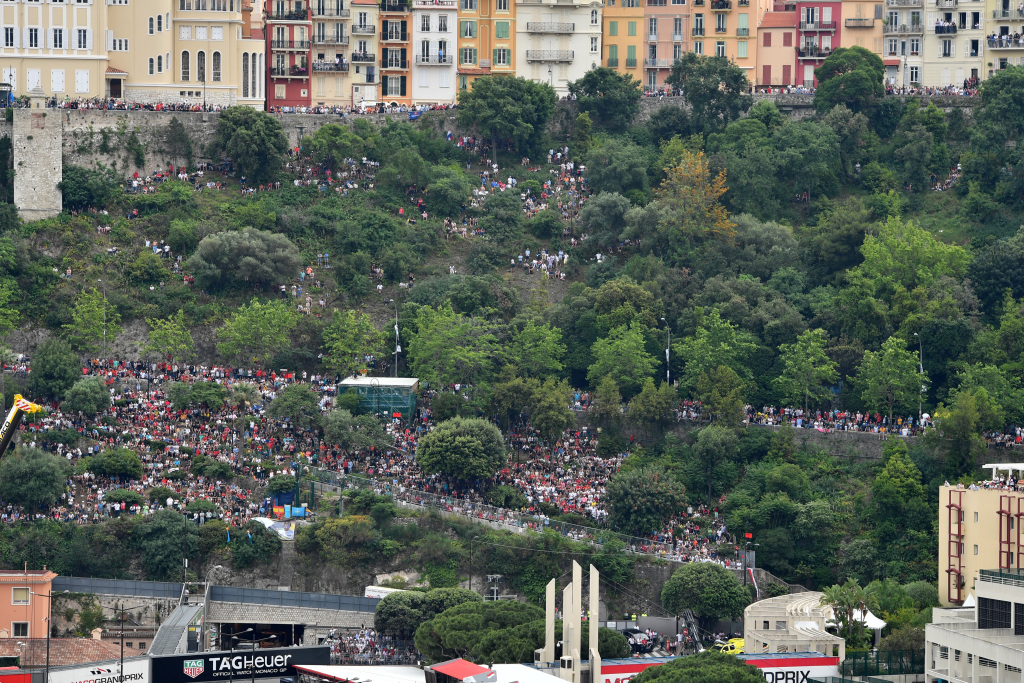 And with any ticket to a Grand Prix, you will have access to the F1 Fan Village where you can take part in racing simulators, pit stop challenges and see live driver appearances on stage.
You may have to arrive early to secure the best spots, but it will be well worth it if you're hoping to keep costs to a minimum without skimping on experience.
Consider camping
At some circuits, the only way to stay close to the circuit is to camp. Belgium and Austria are particularly removed from major towns, and so thousands will pitch up in a campsite for the whole weekend.
That's what makes options like Camping Pink Premium in Austria, or the 16 – 27 campsite and grandstand in Belgium such popular choices.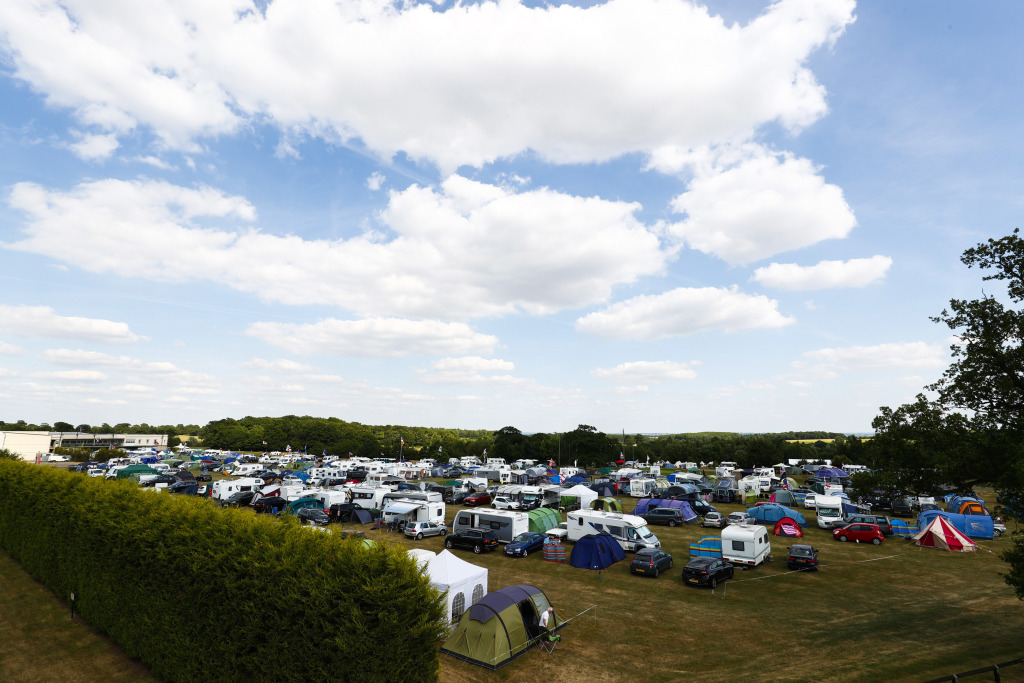 But there are camping options at races across the globe. The Hungaroring is just half an hour from the capital Budapest, but there are many campsites around the circuit. The same goes for Monza in Italy; it's a short journey from Milan, but you can camp in the national park in which the circuit is based.
This not only saves you the time of travelling each day of the race weekend, but you'll save cash on trains, buses or taxis, and hotels, apartments or BnBs.
While most will pitch their own tent, many take advantage of pre-erected tent packages or glamping options. Just turn up, and everything is sorted and waiting for you.