We caught up with the winners of our Mastercard draw, Martin Orr and daughter Gillian, after an eventful Goodwood Festival of Speed
British motorsport fans are well accustomed to the constant threat of rain at our events, but along with it comes an innate aptitude for adaptation and improvisation.
This ended up being the theme of the Goodwood experience for Martin Orr and his daughter Gillian, the winners of our Mastercard draw which took place in May.
The Great British Summer strikes again
Goodwood Festival of Speed is held each year in the grounds of Goodwood House, just outside Chichester. The gathering celebrated 30 years in 2023, and offers a range of automotive activities across the weekend – all rather weather dependent…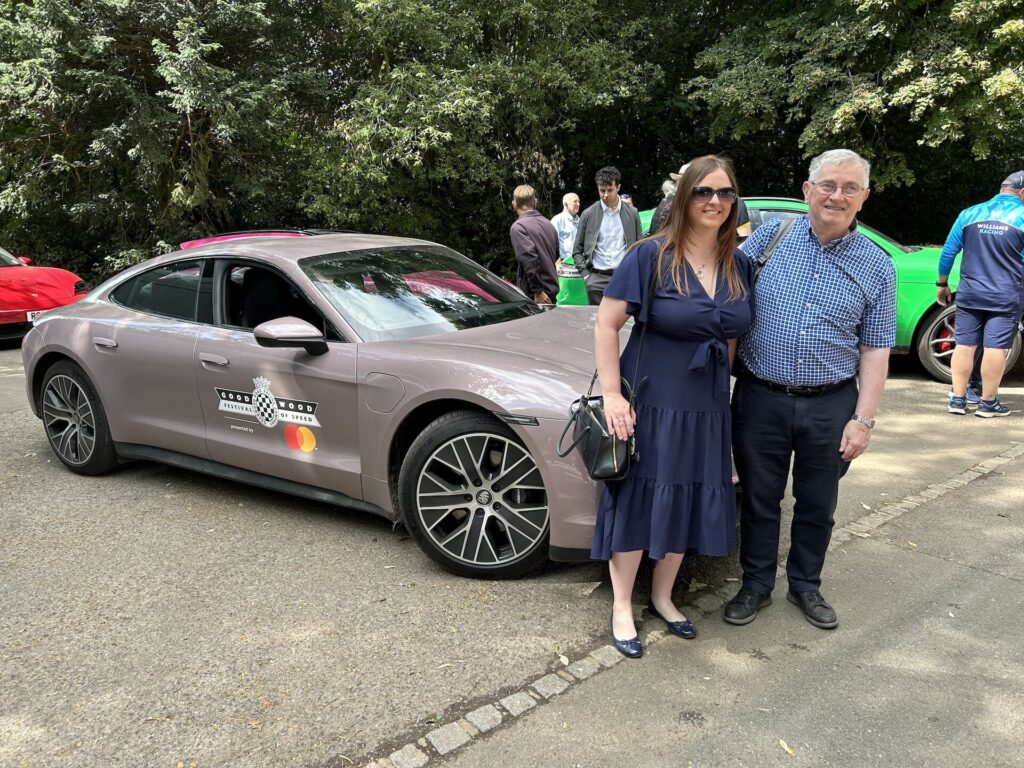 The pair had made the trip all the way down from Glasgow to West Sussex for what turned out to be "a once in a lifetime experience" – despite the best efforts of the weather!
Despite the Saturday at Goodwood being cancelled after dangerous weather conditions, we were enthusiastically assured by Martin that it was "an absolutely amazing weekend."
They were well looked after from start to finish. "Our organiser contacts there managed to fill the Saturday by taking us to a gin making class and lunch at Ashling Park Estate which was excellent. They also managed to somehow arrange dinner at Farmer, Butcher, Chef that evening, which is in the Goodwood Estate and impossible to book during the festival!"
Running up that hillclimb
Saturday saved, it was crucial to make the very most of a calmer climate on Sunday. "Thankfully we had very pleasant weather, and we tried to cram in as much as we could into the one day. The highlight of the day was obviously the run up the Goodwood hillclimb track, something money cannot buy and a once in a lifetime experience. The cherry on top was that they allowed my daughter Gillian to sit in the back, it being a four seater Porsche Taycan – fantastic!"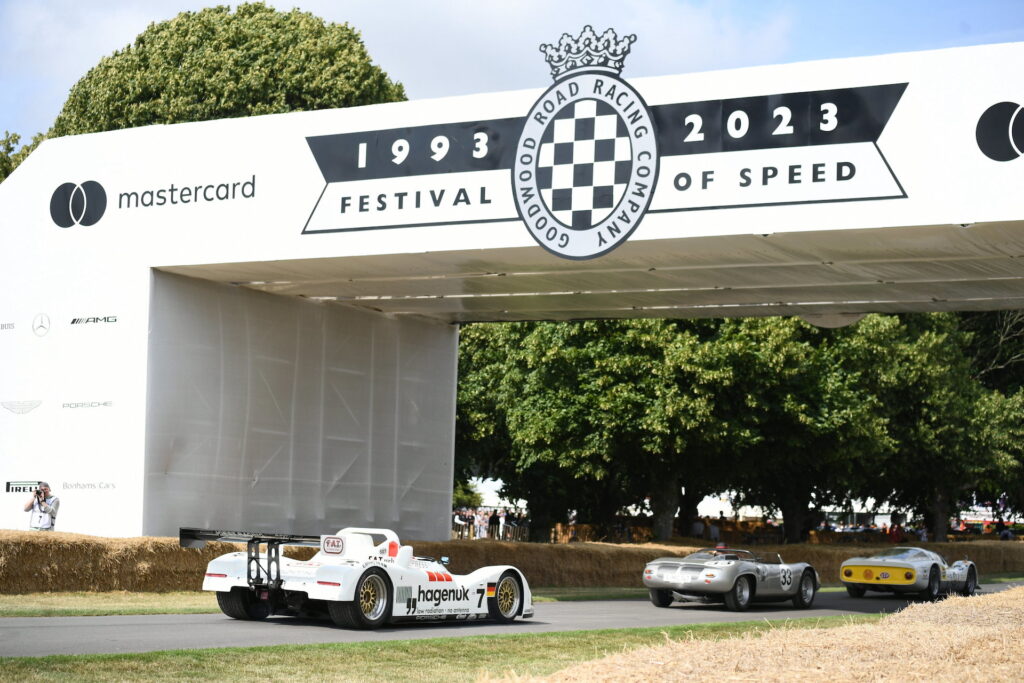 The prize came with an access all areas pass, meaning Martian and Gillian could enjoy the action from the VIP Sponsor' Enclosure, as well as a guided Paddock Tour.
"The partners enclosure where we spent some of the day spectating had a great view of the track. The partner's restaurant for lunch was both delicious and gratefully accepted."
It was great to hear that our winners had such a fantastic time at Goodwood Festival of Speed, making the best of a blustery situation.
We would like to give a special thanks to our partners Mastercard for providing this incredible prize to our customers.
Like the sound of Martin and Gillian's weekend? Keep your eyes peeled for future prize draws on Motorsport Tickets.