The 2024 MotoGP schedule has been announced and it features the return of old tracks and a debut for others
As Ducati's Bagnaia tightens his gloved grip on the 2023 title, the organisers are already looking ahead to the 2024 MotoGP calendar.
The exciting announcement revealed the return of Aragon, the fourth Spanish race in the calendar, after a year's absence.
Qatar was announced as the venue for the opening round of the 2024 MotoGP season back in April. The Lusail circuit has become part of the Formula 1 furniture and now prepares to return as the opening round the two-wheeled motor world.
The season will end in mid-November in Valencia.
MotoGP 2024 Calendar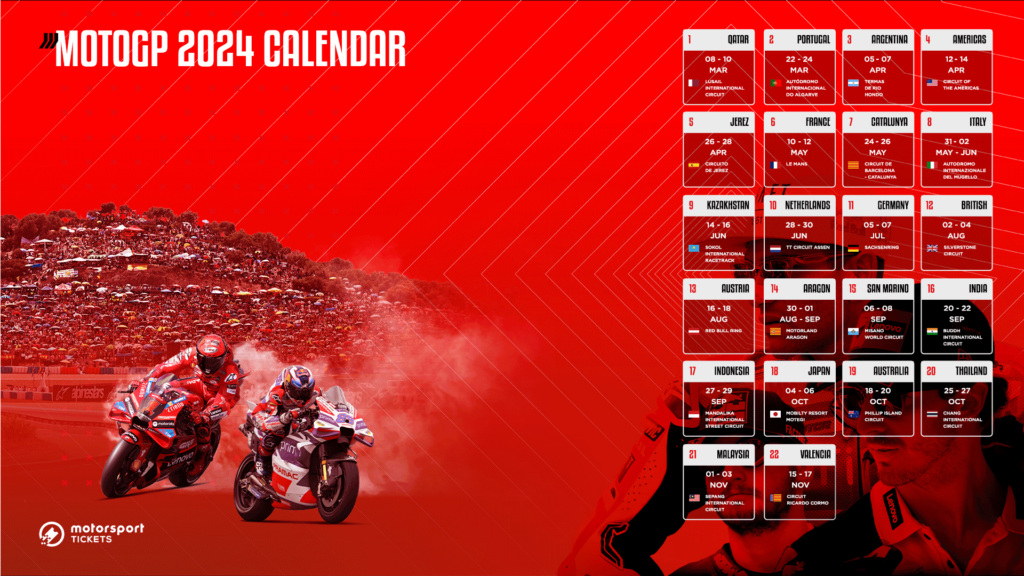 Other talking points form the 2024 MotoGP calendar
Next season will see the MotoGP calendar break the record number of races and countries in a single year. A grand total of 22 races will be run in 19 countries from March to November of 2024.
Next year will also be the 75th anniversary of motorcycle Grand Prix racing.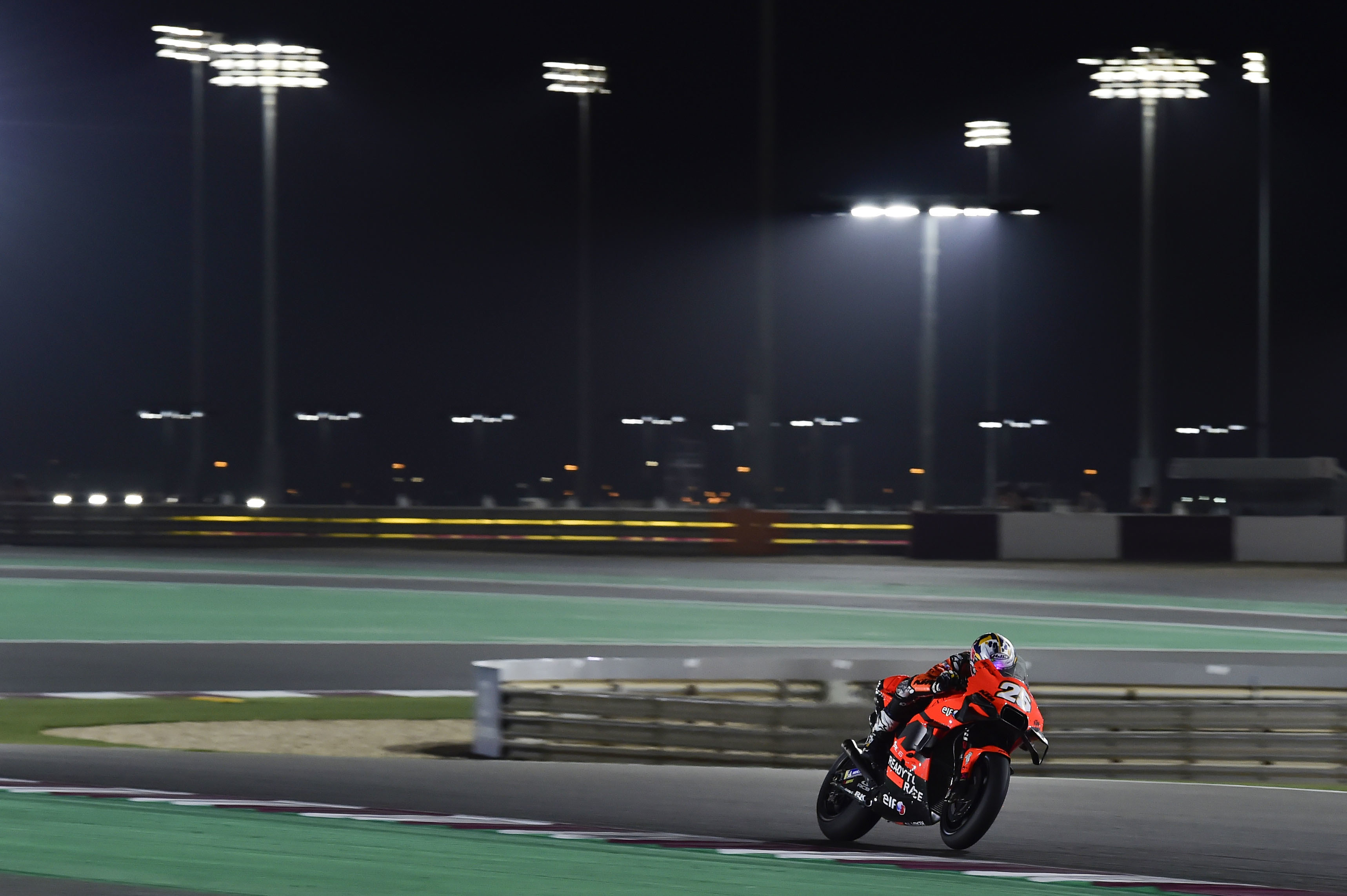 The return of rider-favourite Aragon took fans by surprise, taking the total of Spanish Grand Prix to four. Kazakhstan, at the second time of trying, will make its debut on the MotoGP scene as the riders navigate the Sokol Circuit for the very first time. This will also make Kazakhstan the 75th nation to host a MotoGP race.
Mugello, Sachsenring, Silverstone, Circuit de Barcelona and Le Mans are among the world's most iconic tracks, and these real fan favourites are already preparing for 2024.
You can still book MotoGP tickets for 2023 and attend one of the remaining races this season!